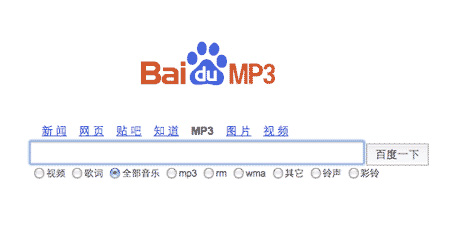 Xinhua reported that "China's cultural ministry would hand down punishments for 14 websites that have provided illegal music downloads, including Baidu's MP3 service." The final stern stance was taken by the government as these 14 websites have failed to react in proper conduct even after repeated warnings.
Kaiser Kuo, Baidu's spokesman told Reuters that the search engine will remove links to any files identified by the ministry.
This isn't the first copyright issue which Baidu has faced. Baidu Wenku was the latest case as a group of Chinese writers protested against illegal content published on Wenku.
Despite the pressure, Baidu reacted well by implementing a filtering system which monitors and removes pirated content. Baidu could build a filter system quickly because it has the resources to do so, at least in my opinion. I don't see this music issue as a huge threat if Baidu manages to curb the problem as quickly as it did previously. However, the situation for Baidu now is slightly different from the previous Wenku's case, assuming that the government is now playing hardball.
Well, bottom line, users lose out. User wouldn't be too happy to learn that "Baidu's free music feature" would soon come to an end. But they would probably still stick around. After all, Baidu MP3 search has served them for at least a good ten year period.