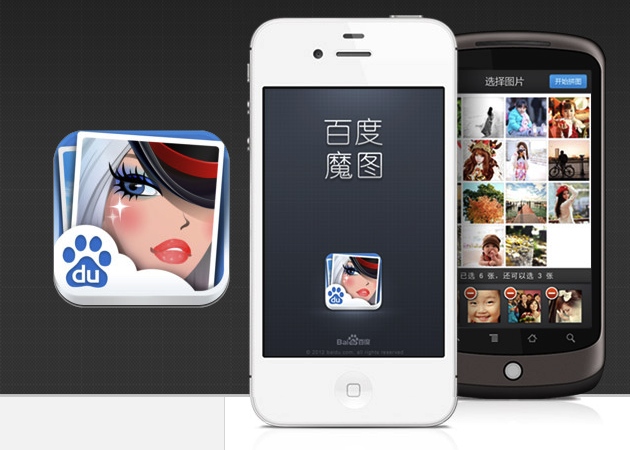 Chinese search engine Baidu acquired the photo-sharing app PhotoSola last November – and now, finally, the Instagram-like app has been rebranded and reborn as Baidu MoTu. The newly launched app creates a mini social network around its photo app, with tweaked and filtered images sharable to Sina Weibo, Tencent Weibo, Facebook, or Twitter.
Baidu's (NASDAQ:BIDU) purchase of the local startup PhotoWonder last year, for an undisclosed sum, has brought the search and ads company a new facet to its struggle to get into social media. The original PhotoSola app already went dark last month (which I had been using) and has been discontinued, with Baidu hoping that most of its users make the leap to the redesigned MoTu app. It actually launched a few weeks ago – but Baidu is playing this so stealthily that there are no prior reports on this in English.
The company will surely be hoping that app's initial success – in its first guise – with youngsters doesn't see a repeat of it being flooded with nude and pornographic images, as we saw last year.
On a sort of related note, Instagram launched its long-awaited version for Android last year, but it is currently of very limited use in China without the Sina Weibo sync support that its iOS app enjoys.
In the time it took Baidu to buy the startup and relaunch it recently, the Finnish company Tuding seems to be picking up a sizeable amount of China's smartphone users with a claimed four million folks on its own photo-sharing app.
Get the Baidu MoTu app for iOS or Android from its homepage.