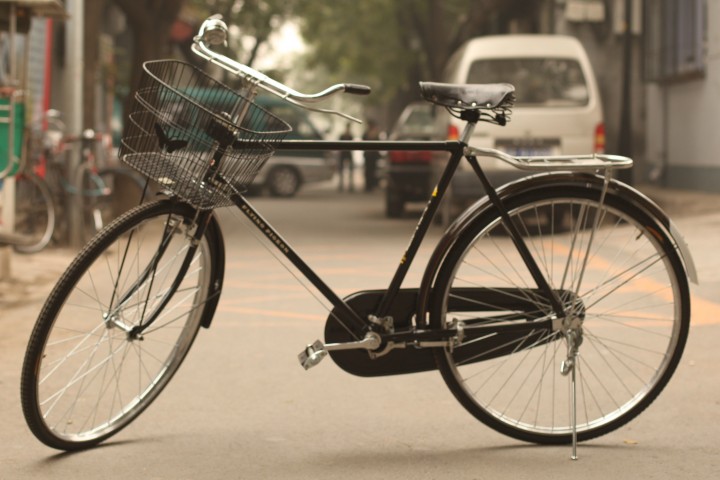 Google's driverless cars might be the talk of the town in the west, but Chinese search giant Baidu just flabbergasted Asia with its recently revealed development of unmanned autonomous bicycles.
Self-driving cars are much further from reality in the developing world, where traffic flow is based more on collective negotiation rather than rules. But automated bikes are much more well-suited to most of Asia, where bicycle ownership outstrips car ownership.
We could see a prototype for the world's first unmanned bike before the end of this year, according to Techweb. The bike can reportedly identify its owner in some way, and presumably putts around using an electric motor. Sources told Techweb the bike sans rider can sense its environment well enough to avoid obstacles and navigate complicated road conditions.
Details are sparse, and Baidu hasn't officially confirmed the bike's development so far. In theory, rider-less bikes should undergo less scrutiny than driver-less cars when it comes to road safety and legalities.
The implications for such a device could be huge in the logistics industry. Like the rest of Asia, dozens upon dozens of local courier companies use scooters and other two-wheeled transportation to deliver packages and food. Individuals could benefit from many of the same perks as they would with self-driving cars, such as sending bikes to pick their kids up from school and transporting persons who are blind or disabled.
Techweb states that China has 551 million bike riders, of which 181 million are electric. As China's most advanced internet company in the areas of navigation and location-based services, Baidu is well-suited to take on the challenge. Our main question is: what happens when some asshole inevitably pushes it over?
We've reached out to Baidu for comment and will update this article if we hear back.
(Source: Techweb)