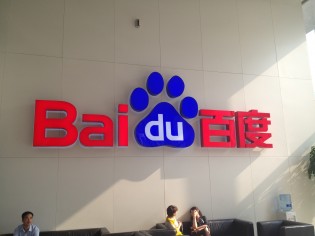 China's search market is a but of a foregone conclusion these days. Baidu has long been the reigning domestic champion, and things have been looking up since Google, its chief international competition, fled the field for less censor-y pastures in Hong Kong. But with government-backed competitors domestically and Microsoft pushing Bing internationally, has Baidu lost it's footing? The answer, if this data from EnfoDesk is to be believed (see interactive chart below), is a resounding "No."
There are a few things worth pointing out. First, Google has a surprisingly impressive percentage of the search market for a company that doesn't actually operate a search feature domestically. Given that its google.com.hk site works only intermittently here, it's interesting that Google is able to retain its number two spot (even if it is a very distant number two). It's also worth noting the utter absence of Bing, which does have a China version that's apparently so unpopular it doesn't even rate high enough to escape the tiny "Others" category. Ouch.
Enfodesk's report also reveals that — surprise — the search market is growing rather rapidly; 62 percent compared to last year's Q2 and 26 percent since Q1 2012. The market overall is now worth more than 7 billion RMB ($1.1 billion), and Baidu is taking a hefty $873 million chunk of that. Not too shabby.
However, it's worth taking these numbers with a grain of salt as they look very different from the traffic numbers we saw from CNZZ earlier this year. Percent of traffic and percent of the search market (based on revenue) are two different things, of course, but it's worth considering.
[EnfoDesk via Sina Tech]