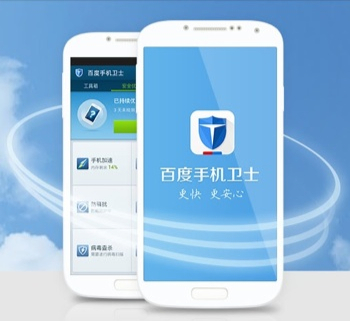 Baidu and Qihoo have been on a collision course since last summer when Qihoo launched its search engine. Ever since, the two Chinese web giants have been stepping on each other's toes pretty often. The latest clash involves mobile anti-virus apps. Today, Baidu (NASDAQ:BIDU) rolled out its Baidu Mobile Guard (our unofficial translation) app for Android smartphones, which is free.
This Android app launch comes six months after the search engine company released Baidu Guard for Windows PCs in China. That directly attacked Qihoo's (NYSE:QIHU) specialist area: PC antivirus apps.
Baidu has seen its search engine market share decline since Qihoo first trampled on its territory, but Baidu still retains about 62 percent market share in China in statistics for October this year. That's down from 73.5 percent in October 2012.
The new Baidu Mobile Guard app should run smoothly for Chinese users as it appears to be based on an acquired product made by a Chinese startup. That app was called Android Optimizer. Baidu's app launches today badged as being v4.0 software. Baidu declined to comment on this likely acquisition and precisely which company is involved.
Since Baidu has been pushing its Windows antivirus apps in Thailand and other markets, it's likely the new Baidu Mobile Guard will appear eventually in other languages for Android users in other countries.
(Editing by Josh Horwitz)