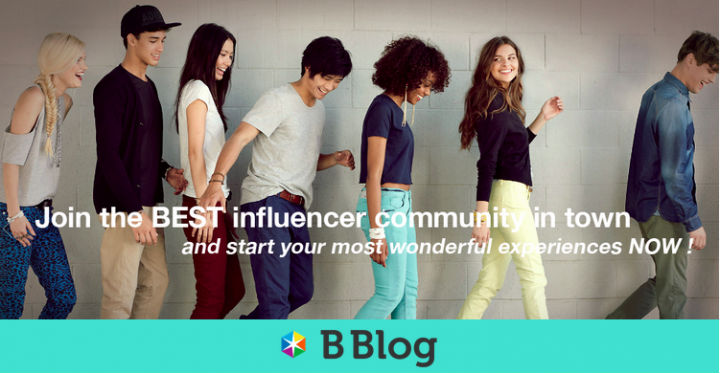 (Updated on January 29th: Ad network Interspace Indonesia is a portfolio company of CyberAgent Ventures. It is more correct to mention ad network MicroAd Indonesia which is a portfolio company of CyberAgent Group.)
Japanese internet compay Cyberbuzz entered Indonesia yesterday with the launch of blogger advertising network Bina Blog, or B Blog for short. Indotelko cites the team's ambitious target to recruit 15,000 bloggers in Indonesia by November, and earn between IDR 500 million ($41,000) to IDR 1 billion ($82,000) every month in the first six months of operation in Indonesia. How do they plan to do that?
According to Bisnis, Cyberbuzz is collaborating with Indonesia's financial service firm Corfina to build B Blog. It earns money by becoming the bloggers' advertising agency. Advertisers can choose which blog category they want to advertise on, whether it's gaming, fashion, or sports.
Advertisers would then be able to monitor how influential the blogs are by page views and user conversions. The team has so far tied in cooperation with 100 advertisers, of which 50 percent come from Japan, 30 percent from Indonesia, and the rest from other countries.
Besides earning money by working with B Blog, bloggers are also invited to join various launch events and get free product samples for them to write about. Bloggers who can rack up more than 10,000 monthly visits are considered premium.
B Blog will face local blog network Idblognetwork 1 to make sure the Indonesian bloggers – an estimated 20,000 throughout the country – are well fed. Back in October, Idblognetwork had about 12,000 bloggers, resulting in 180 million aggregated monthly impressions.
Cyberbuzz is a portfolio company of Cyberagent Group in Japan. Another CyberAgent Group portfolio company making an entrance in Indonesia is digital ad network MicroAd Indonesia. The latter is a joint venture project between Japan's MicroAd and Indonesia's Corfina.
(Sources: Bisnis and Indotelko (in Indonesian))
(Editing by Paul Bischoff)
---
Disclosure: East Ventures invests in Idblognetwork as well as in Tech in Asia. See our ethics page for more information.↩