22 year old Xen Yoo from Xencraft Tech recently showed off a Dota 2 Dragon Knight cosplay to great success. He exhibited his creation at the GE3 cosplay competition to much of the audience's delight. We've caught up with him to find out more about his awesome costume!
Yoo started cosplaying back in 2010 when he was just 18. His first cosplay was an alternate version of Iori from King of Fighters. It was done together with his sister, who had asked if he wanted to cosplay a character from the same series as her. His first foray into cosplay was heavily assisted, with his sister helping out with "makeup, scouting for costume parts and contact lenses."
He got into armor crafting two years ago after chancing across EVA foam, a material useful for making armor bases. That was when Yoo started crafting more armor and props.
Yoo's Dota 2 Dragon Knight cosplay was his first time making a medieval styled set of armor. "It was a challenge to get the proportions right because I am very small built," he said, but added that getting the shape right, and priming the armor, was simple because of his past experiences working with the foam material.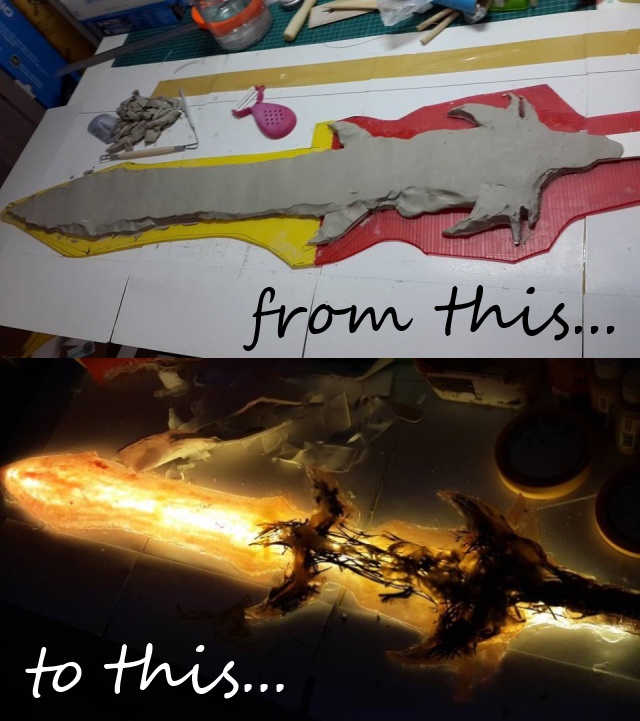 The Dota 2 Dragon Knight cosplay took him "a few weeks" to plan, and ended up taking "about three months" to craft in its entirety.
"It was pretty tough because I have to work on weekdays, return home and still work on my costume feeling really sleepy," he said. "I had to control myself from playing games," and added that he had been "really tempted to give up halfway."
Yoo even had to solder in an electrical programmer to control the brightness and pattern of his costume's LED lights. "It wasn't easy to find a good match of batteries to get the required brightness and yet fit inside the weapon," he said, going on to explain how too many standard AA batteries added unnecessary weight.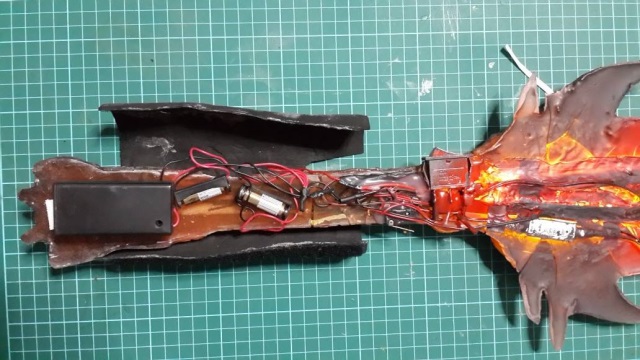 Fortunately it all paid off. "I was more than satisfied the moment I put on my costume and looked at myself in the mirror for the first time. Winning or losing the competition didn't matter to me," Yoo said.
The Dragon Knight ended up winning first place at the GE3 gaming cosplay competition, and Yoo took home S$1,000 ($787.75) and Razer peripherals.
When asked why he chose to cosplay the Dragon Knight hero from Dota 2, he said that the Dragon Knight was selected "mainly because he was a very popular and cool character", and that Yoo had wanted to both test his skills in crafting something in a style he was unfamiliar with, as well as do a pair cosplay with his friend at the event.
And of course, he prefers to play Dota 2!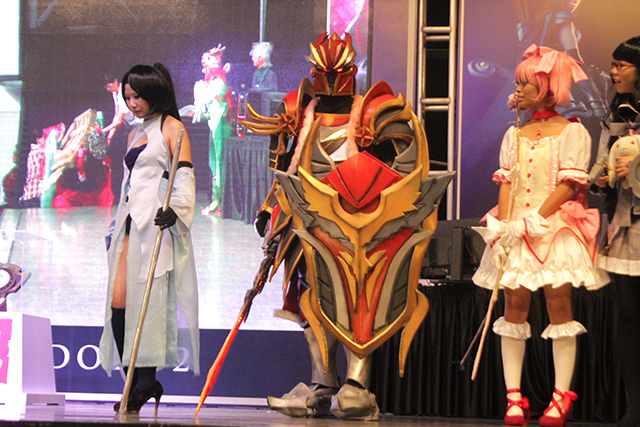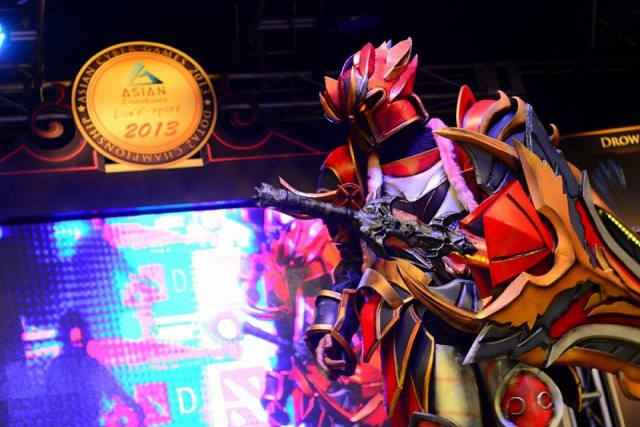 Keep watching Games in Asia! We'll be telling you about a League of Legends cosplay in our next Awesome Costumes feature!
(Photo source: Cover and final pics from Neo Tokyo Project. Sword photos from Xencraft Tech.)