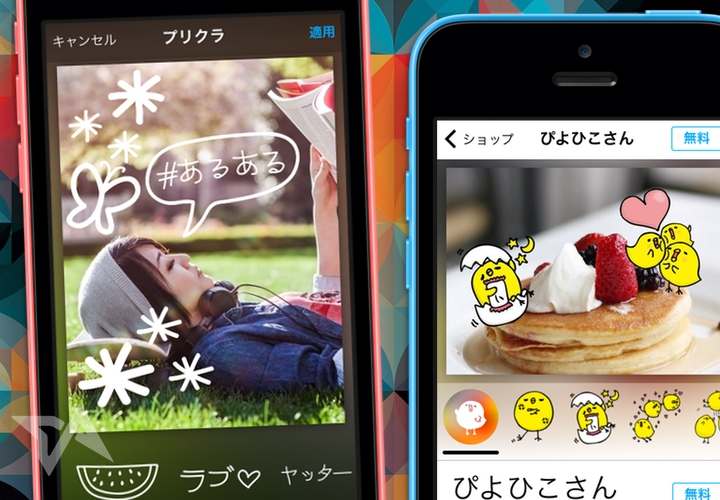 The popular photo app Aviary – made by a New York startup – has cranked up the kawaii to make a special version for Japan. This new Japanese app has exclusive filters, frames, and stickers for Japanese users.
Actually, it's really just a Japanese localization of the global Aviary app with a few hidden treats. I think anyone can access the Japan-only content if you install the app and then set your iPhone's language to Japanese.
Aviary first ventured into Japan in May this year, opening an office there and partnering up with local social network Mixi to bring photo-editing tools into the Facebook-esque site.
Aviary now has over 70 million monthly active users around the world. The app is free but has lots of in-app purchases for sticker packs or extra special effects. In-app purchases start at JPY 200 in the Japanese App Store.
Of course, there's a ton of photo apps out there, including lots of very popular Japanese homegrown ones like DecoAlbum, Camely, and Line Camera.
Japanese users of the iOS App Store can find Aviary here.
(Editing by Terence Lee)