Matthew Ho is a co-founder of Nativetongue, a language learning game company. You can find him on Twitter as @inspiredworlds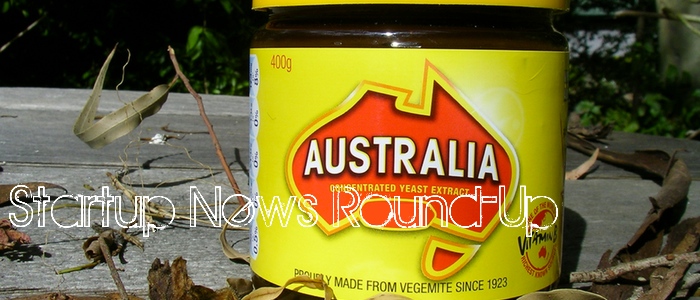 Here's our second monthly roundup of the latest news in the Oz startup ecosystem.
1. Smash Repair Bid closes it doors
Jason Allan, co-founder of Smash Repair Bid previously won the best pitch at a local event called Innovation Bay and he also had interest from local investors. But I heard last month the team had "closed", so I assumed that meant they had closed an investment. However, I was surprised to find out the opposite – they had shut their doors! In this honest and transparent blog post, Allan shares the five things they learnt from the failed startup.
2. Titstare causes controversy at TechCrunch Disrupt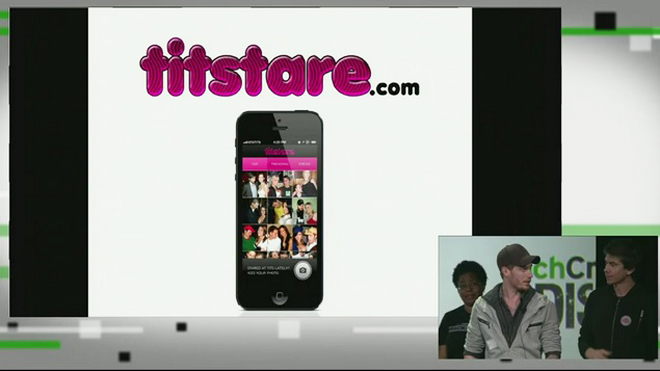 On Monday, an Aussie duo pitched Titstare at Techcrunch Disrupt, which has caused a lot of controversy. The pair's app features photos of people staring at women's breasts. The controversial app idea raised accusations of sexism and misogyny, and caused Techcrunch to issue a public apology.
The duo, Jethro Batts and David Bolt, are also co-founders in the startup Hate You Cards, which recently won the Angel Hack Sydney event that I co-organised. They were in the US to pitch at the Angelhack accelerator program. The pair are not strangers to controversy given that Hate You Cards is an app which allows users to send mean postcards, which are meant tongue-in-cheek. They have also attracted criticism from some prominent Australian politicians for those cards.
3. Canva launches
A few weeks ago, Canva launched its product to the public. I was at the launch party last week where the team announced that they have 44,000 people signed up and are progressively letting people in to use the simple designs platform.
I've previously struggled with doing designs myself, so I ended up hiring designers to work for my startup. So I was very keen to get a sneak peak of Canva during some user testing sessions (after bribing me with Tim Tams!). In Canva, you can easily do designs using drag and drop functionality for Facebook covers, posters, business cards, birthday cards, and other marketing collateral. Read review here.
4. Leap Motion hackathon
I attended the Leap Motion hack day at Fishburners, which was a lot of fun. I helped out with promoting the event because the Leap Motion is a great concept and my startup also has two Leap Motion devices. The Leap Motion controller can sense your hand movements from pointing, waving, reaching, and grabbing to interact with your computer.
The most interesting hack was created by Murray Hurps and Ronald Suwandi, organisers of the event. They created the Leap Touch, a plug-in for the Google Chrome browser that allows you to interact with your hands to surf the web. Now you need never put down your sandwich. Here's the demo video:
5. Startup Victoria
Last week I was in touch with Scott Handsaker, co-organiser of Startup Victoria, which is a new founder-led collective that has come together to help promote and grow startups in Victoria. The startup week ran from August 10 to 16. It kicked off with a sold out, full day conference called Start It Up Melbourne. The keynote speakers were Noah Kagan (Appsumo) and Martin Hosking (Redbubble). The panels covered growth hacking, fundraising, and life as a startup founder.
There were some other events held during the week including Lean Startup Melbourne, with 300 people jammed in to see the graduating Angelcube companies pitch their businesses. Sitepoint ran a founders' feedback event, while Alan Noble from Google spoke at Startup Grind.
(Editing by Steven Millward)