Matthew Ho is head of product development at Tapmint, a consultancy that delivers innovative experiences for web and mobile apps using startup thinking. You can find him on Twitter @inspiredworlds and on his blog.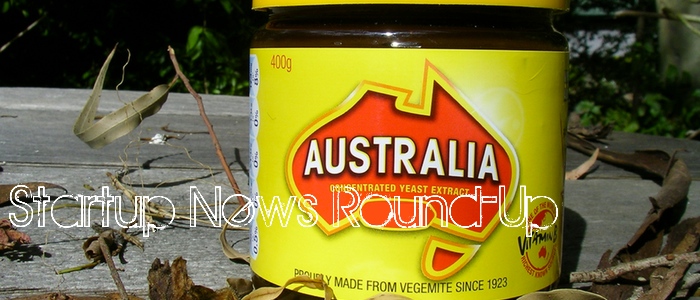 As May draws to a close, here's our round-up of the top tech action in Australia.
1. Startups battle to win $5 million
A whopping $5 million funding is up for grabs in the biggest startup competition in the country yet. Oxygen Ventures' "The Big Pitch" is looking for pre-commercialized or newly launched digital companies that offer innovative technology and are also globally scalable. Unlike other funding contests where the cash is divided among several groups, this amount will be awarded to only one startup.
The expert panel of judges includes Oxygen Ventures' founder and director Larry Kestelman, Network Ten executive general manager Russel Howcroft, and BlueChilli founder Sebastien Eckersley-Maslin. Deadline for submission of applications is June 5.
2. New bitcoin fund open for applications and investments
The Future Capital Bitcoin Fund (FCBF) has launched a US$30 million global investment fund investing in bitcoin companies. FBCF is now accepting applications for both fundraising and investment in the digital currency. Investment manager Holger Arians, a veteran of corporate finance and strategy, will manage the fund applications. He is supported by fund manager and venture capitalist Remco Marcelis.
3. Government budget for startup grants and investment programs rolled into new program
The national budget is not something most people pay attention to. However, this year there are a number of changes that significantly affect the startup industry. The Federal Government will replace a number of funding programs that startups have access to including Commercialisation Australia, which is a grants program for commercializing innovative intellectual property. It will also replace the Innovation Investment Fund, which co-invests with private sector investors into venture capital funds. Both these programs and a number of others will shut in January 2015. The government will replace and consolidate these programs into the Entrepreneurs' Infrastructure Programme (EIP).
The EIP will provide an investment of AU$484.2 million (US$449 million) over five years and result in the closure of eight programs that will save AU$845.6 million (US$785 million). Essentially, the budget for these programs will be halved (approximately $400 million less) and their impact will be diluted by combining a number of programs together that were previously used for different purposes. There has been uproar in the startup industry about this change. Many industry stakeholders say that it is a significant setback for the industry, while BlueChilli's Alan Jones dubbed it the "budget from 1955" in an editorial on BRW.
4. UberX banned and fined in Victoria
The launch of UberX in Australia introduced the concept of ride-sharing using mobile apps. Ride-sharing on UberX lets any motorist – not necessarily a licensed taxi or hire-car driver – to provide lifts in exchange for money. However, the government in Victoria thinks that this arrangement is contrary to public safety.
To curb ride-sharing for profit, more than 30 UberX drivers were fined AU$1,700 each in Victoria. That's a grand total of nearly US$50,000. Ouch! However, the state of New South Wales hasn't banned it and I continue to see Facebook ads recruiting UberX drivers in Sydney.
5. 500 Startups incubates 5 Oz startups
500 Startups has started its ninth incubation batch, which includes five Australian startups – Sporthold, Stitch, Lumific, Inductly, and ZootRock. Here is a preview of two of them:
Sporthold is a prediction game for sports. The idea is to collect, analyze and provide the world's sports predictions – it's very much like a Bloomberg terminal of sports data. SportHold collects data by enticing users with cash prizes for correct predictions (it's free to play so it's not gambling). Its three co-founders – Tom Horn, Adam Dill-Macky and Christian Thurston – are from Sydney's Fishburners and recently graduated from the StartMate accelerator.
Stitch is called "Tinder for the olds" (Editor's note: not to be confused with "Spinder. It's like Tinder but for spinsters" from the HBO comedy Silicon Valley). This innovative app aims to address loneliness around the world by connecting mature adults who do not feel the need to date or have a new relationship, but do want a companion for activities such as dining, traveling, sports, and doing crafts.
6. Elance-Odesk officially launches in Australia
Today, Australian businesses tap online talent for many reasons. A survey by Elance-oDesk shows 81 percent of respondents hire online because of the cost and flexibility of employing talent when needed. That's why the company started the month by opening in Australia.