Matthew Ho is a co-founder of Nativetongue, a language learning game company. You can find him on Twitter as @inspiredworlds.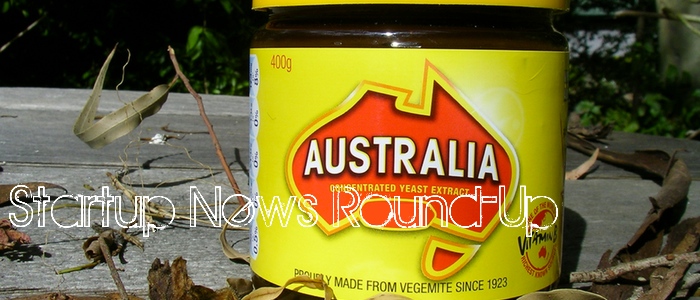 March is almost over, so let's jump right in.
1. Smart Sparrow raises $10 million in funding
Online learning company Smart Sparrow has raised AU$10 million (US$10 million) in funding led by UK-based Yellow Brick Capital. Yellow Brick joins existing investors One Ventures and Uniseed.
Smart Sparrow allows educators to develop engaging online content that is customised and adapts to an individual students' learning. It offers educators materials that go beyond the usual online teaching tools like text, video, and multiple-choice questions. Smart Sparrow's funding will be used to expand to offices in the US, as well as fully develop its software platform, particularly for the provision of courses in science, medicine, and engineering.
2. Billionaire Mark Cuban invests in wearable tech for athletes
Tracking an athlete's performance in laboratories has been commonplace for decades. However, the simulated environments and clunky devices didn't yield the same exact exertion from athletes. Catapult Sports aims to change that by using GPS devices that are worn in a harness under an athlete's clothes. These wearable GPS devices track athletes' performance, movement, and fatigue during matches and training.
The devices can monitor over 100 variables such as distance, velocity, changes in direction, heart rate, acceleration, and deceleration. The data is then relayed to a mobile or laptop so that it can all be viewed by a coach on the sidelines. It gives sports teams an edge by having additional data about their athletes and how they are performing. Did someone say Moneyball?!
The wearable tracking devices are proving to be an important instrument in developing strategy and sports training programs, as well as monitoring athletes' safety. These nifty devices are manufactured in a factory in South Melbourne.
When NBA team Dallas Mavericks started using it, the startup not only gained a high-profile client, it also brought on board a high profile technology investor in Mark Cuban. The investment sum hasn't been disclosed. Other sports clients include the New York Giants, Dallas Cowboys, San Antonio Spurs, Houston Rockets, and AC Milan. Check out a demo video:
3. Two new sources of funding
In the desire to find disruptive and innovative technology, two financial services organizations will provide more funding sources for Australian tech startups.
One of Australia's largest banks, Westpac, has set up a new corporate venture capital fund called Reinventure. Westpac is the largest investor in the AU$50 million (US$46 million) venture capital fund. Reinventure aims to fund twelve innovative companies that will have an impact on the traditional banking customer experience. It has recently made a $5 million investment in peer-to-peer lending platform SocietyOne.
Meanwhile, the AWI Ventures Accelerator Program in Sydney is offering AU$1 million (US$920,000) to fund 10 startups. Each startup will be awarded AU$100,000, mentoring, and office space. AWI Ventures is a subsidiary of ASX-listed investment company Australasian Wealth Investments.
4. Simplifying medical claims
Claiming.com.au is a startup launched out of Melbourne which brings modern software instructure to digital health in the Australian medical billing sector. Through the Claiming JSON API, it is currently possible to verify card and patient details, submit various types of medical claims (Bulk Bill, DVA, and Medicare Online Claiming, with more on the horizon), and retrieve processing and payment reports.
What Stripe did for online payments, Claiming wants to do for Australian medical billing. Claiming's aim is to allow medical software teams to significantly reduce development time, dramatically reduce claim rejection rates, improve customer experience, and increase stability of their software.
Claiming.com.au's founders have 30 years clinical experience and nine years of experience in Australian online medical billing. Its partner, Cutting Edge Software, delivers specialized electronic claiming software to over 500 medical and allied health providers around Australia.
5. Australian startup landscape gets a census
Australian startups are in for a boost as Startup Muster has volunteered to collect data on the Australian startup industry to help it measure and learn more about the industry. The report aims to tell the story of startups in the country – when they started, where they are, how many they employ, sales and exports, and the difficulties they encounter along the way.
Murray Hurps, founder of Ad Muncher and Feedback Fast, is conducting the study with a team purely on a voluntary basis. The vision, Hurps says, is to "help show government, investors and mainstream media why this sector needs support, and also to identify problem areas and track progress over time."
In two weeks, 430 startup founders submitted answers to the survey of 53 questions, making it easily the largest survey on startups conducted so far. The study is now in the validation and analysis stage. Watch out for the results report by the end of April. This study will become an annual snapshot that businesses can use to track their progress. It will be a free report each year, along with a free, anonymised data set.
6. Sydstart in May
Sydstart is Australia's largest startup conference. It's back this year on May 2. Regular readers will recognize Pete Cooper as SydStart's founder. Confirmed speakers include Matt Barrie, CEO of Freelancer, and Mike Cannon Brookes, CEO of Atlassian.