July is close to wrapping up, so here are the best bits from Australia's startup scene this month.
1. Smart lightbulb maker LIFX raises $12 million in series A round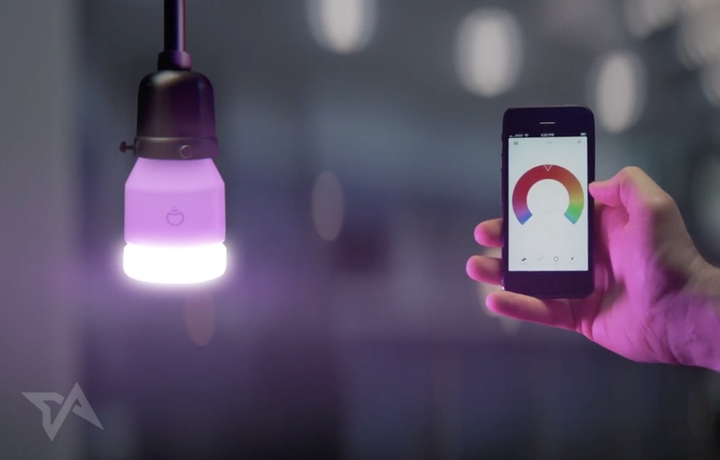 LIFX has raised US$1.3 million for its smart lightbulb on Kickstarter in one week back in 2012. The latest news is that LIFX has raised a series A round of $12 million from Sequoia Capital.
LIFX has invented a wifi-enabled, multi-colored, energy efficient LED bulb that can be controlled by smartphones. It also does timers, notifications, preset moods, and music activation.
2. Canva secures $3.6 million funding
Canva, the online platform for making graphics and designs easy, has secured US$3.6 million. In the latest funding round, Founders Fund and Shasta Ventures join current investors Matrix Partners, Blackbird Ventures, and Square Peg Capital.
In less than a year, Canva's user-base has rapidly expanded to 600,000 users, up from 330,000 in April. They've produced over 3.5 million designs. Canva has also announced it is launching a "Design with Canva" button that website owners can put into their sites, and which lets their users design images in Canva while remaining on the website.
3. Nikki Durkin on the emotional rollercoaster of 99Dresses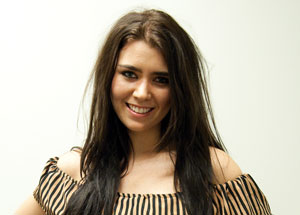 Entrepreneurs are hardwired to talk only about successes. Rarely do founders speak out about the emotional rollercoaster of the startup journey. Nikki Durkin, founder of the now defunct 99Dresses, has opened up on the raw heartache of starting, salvaging, and letting go of a failed startup in a post on Medium.
It's one of the best posts I've read about what doing a startup is really like; it goes from the highs of getting into Y Combinator and closing a US$595,000 round to the lows of not getting traction, losing her tech co-founders, and eventually running out of money. Nikki is only 22 so there will be other ventures and adventures ahead.
4. Hot demand and new funding for School Places
The demand for securing private school admission slots is so high amongst Australian families that 35,000 users signed up for the School Places app on its launch day. School Places collates information on open admission slots in private schools. Discounted school fees can also be acquired if a student applies to a school using the app.
Investors have taken notice of the demand being filled in by School Places. Square Peg Capital, Tank Stream Ventures, and Rampersand have invested $2 million in the company. The funds will be used to expand school area coverage. Currently covering just Victoria, School Places will soon list New South Wales private schools, then later on schools around the country.
5. Tablo.io raises $400,000 for self-publishing platform
Self-publishing platform Tablo has raised $400,000 from some significant investors. Paul Reining, former chief executive of the Catch Group (the team behind Catch Of The Day), is now its lead investor, director, and adviser. Other investors include Kevin Hale, partner at Y Combinator, and best-selling author John Buck, who is investing royalties earned from publishing via Tablo.
Tablo now has 10,000 authors from 100 countries who have published ebooks using the service. In addition to publishing, authors can share their work amongst each other and build an audience. Writers can retain 100 percent of royalties because they pay Tablo a monthly subscription fee to have their books published to Amazon or Apple's iBookstore. Tablo was one of the startups in AngelCube's accelerator program in 2013. Competitors to Tablo include Australia-founded and now Europe-based startup 7Write.
6. Website monitoring tool Obvious.io open to testing
I met Shaun Thambyah, the founder of Obvious.io, at a Sydney startup event a few years ago when he first discussed this idea for a visual website monitoring tool. In a recent post on the startup forum Silicon Beach, Thambyah announced that Obvious is now available for public testing and feedback.
Obvious monitors in real-time what a website looks like to its users. Obvious will inform a website owner when there is a disparity with what users see compared to the base image. Obvious does this by taking regular snapshots of a page and compares it with the baseline, using computer vision techniques to identify what parts of your page have changed. You can choose to ignore the dynamic bits so you won't get woken at 3 a.m. because someone published a blog post or a news item changed.