Matthew Ho is a co-founder of Nativetongue, a language learning game company. You can find him on Twitter as @inspiredworlds.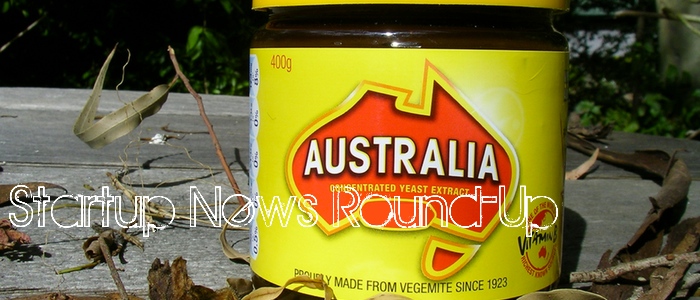 Like some of you, I was working throughout the holidays on some projects. It was a quiet period, but it's now gearing up again as everyone gets back into work mode. It's shaping up to be a great year for the Australian startup ecosystem. Hopefully you are recharged and ready for 2014!
Here's the latest action:
1. Adioso uses the power of Facebook with FlyMyFriends
If you thought Adioso's travel search and booking feature is easy and great for flights, look again and see that it gets even more fun to use. Adioso has just launched the Fly My Friends feature, which lets users search for flights just by clicking a Facebook friend's photo. Adioso automatically searches for flights based on the person's location and can also notify you via email when flight deals are available. Now you won't have that "I'm too busy to even look" excuse to not visit your overseas friends.
2. New Year's resolution blogs
These six blog posts from Australian entrepreneurs share insider stories and lessons on how 2013 has been for their startups. There are also posts that help you look at your own resolutions with a more realistic view. Hopefully these articles can guide you in the new year.
3. No tech cofounder, no cry
In what has got to be one of the more innovative and attention-getting recruitment adverts, YouChews founder Liz Kaelin sings on Youtube to find her tech co-founder. Liz remixes the popular Bob Marley song No Woman, No Cry with lines such as "tech generalist with logistics experience in the catering industry in a double-sided marketplace we'd like to find." The full lyrics are posted here.
I've listened to it about a dozen times already. A bit of disclosure: Liz is a friend and I have been helping her with some advice on recruiting a co-founder. Liz is also a professional singer and I've seen her sing at some local gigs in Sydney. If you are interested in applying, go here.
4. Pollenizer's retrospective on the Coca-Cola hackathon
Phil Morle, the CEO of Pollenizer, summarizes what he learnt from Coca-Cola's recent Firehose Big Data Competition. It's a fantastic retrospective. The hackathon's opening of access to volume data, as well as having staff and customers talk about customer experience, helped the participants to develop products that address people's real life problems at work.
This is an interesting trend that we're seeing over here – that more larger companies are interested in hackathons and startup innovation.
5. Car powered by Lego, air and imagination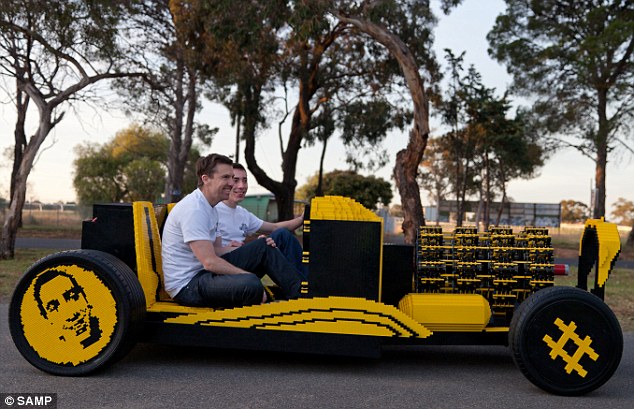 We've all dreamed of riding a Lego car when we were kids, it's just that the cars we built from the stuff were too tiny to fit us in. Australian entrepreneur Steve Sammartino and tech partner Raul Oaida made this dream happen, making a 500,000-piece Lego car.
It runs at 12 to 18 mph. The car is eco-friendly as it has an air-powered engine (also made up of Lego pieces), that uses four orbital engines and 256 pistons. According to Sammartino, "What really matters in the world now isn't so much the new technology, it's people having access to the technology. It's about people using their imagination to put things together in ways that people haven't thought of before. That's where the real power is."
The £11,200 (US$18,300) car was crowdfunded by forty Australian patrons.
(Editing by Steven Millward)