Matthew Ho is a co-founder of Nativetongue, a language learning game company. You can find him on Twitter as @inspiredworlds.
---
I'm currently in San Francisco and meeting up with lots of Australian founders over here. I've been catching up with them on the latest news in Silicon Valley, and that has got me thinking about Australian startups with a foot in the door in Silicon Valley. Anyway, here's the round-up:
1. MyFitnessPal acquires Sessions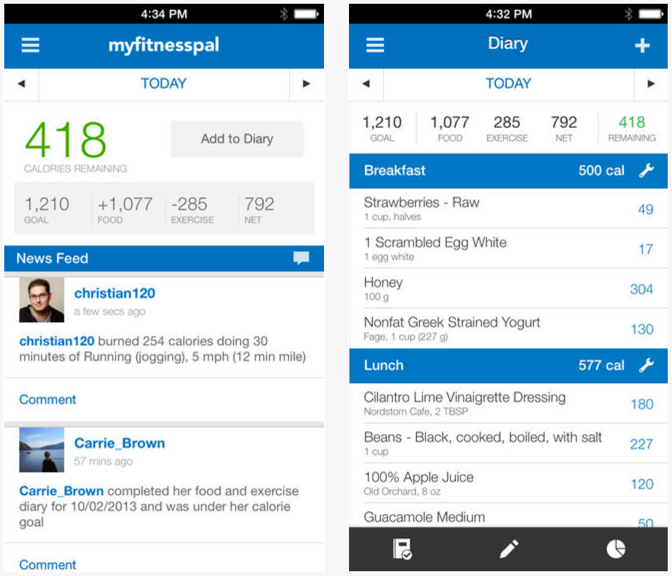 MyFitnessPal has acquired Sessions, a startup founded by Australians Nick Crocker and Ben Hartney. Sessions pairs users with an exercise coach to provide personalized, one-on-one coaching. Users pay a monthly fee for the coaching. Coaching is provided via Skype, mobile, email, or text messages. Crocker wrote about the acquisition on the startup's blog:
MyFitnessPal (MFP) represents an opportunity for us to scale up our vision drastically. As of this month, the Sessions team is joining MFP in their San Francisco office. Though our program is going to have to be reimagined for MyFitnessPal's 50 million-plus users, our mission and vision remain unchanged. We're thrilled to be their first acquisition.
MyFitnessPal is a calorie counter app for recording what you've been eating. It also integrates with gadgets made by JawBone and Fitbit. By acquiring Sessions, it will extend its repertoire to personalised exercise coaching and allow users to create their own fitness and nutritional plans. Sessions had raised under $1 million from Blackbird, SV Angel, Collaborative Fund, Joshua Kushner, and Rock Health. The terms of the acquisition are undisclosed. MyFitnessPal has raised $18 million in the past.
I enjoy reading Nick's thoughts on his blog, and mentioned him as one of the Australian founders' blogs to read in a previous post. Nick was one of the co-founders of We Are Hunted, which was acquired by Twitter and became Twitter Music.
2. Taxi cab wars in Australia
Whilst in San Francisco, I been taking a lot of Uber and Lyft rides. There's been aggressive user acquisition and pricing battles between Uber, Lyft, and other app-connected ride services in the US. In one incident in New York between Uber and Gett, Uber had to apologize for its rough driver-recruitment strategy.
In Sydney, taxi app services are also using some dirty tricks, such as ordering and canceling taxis using a rival's app. I've been in some taxis in Australia that have been running two the top apps at the same time, such as Ingogo and Gocatch.
I believe that the Australian cab space is being disrupted right now. It is much more accelerated in San Francisco where the behavior of ordering a car ride using an app is much more prevalent. I haven't caught a cab since I first landed in San Franciso. Once I had a US SIM card with data, I started using Lyft and Uber to get rides. There continues to be an ongoing battle between the taxi industry and private ride/limo services. On a weekly basis, I read articles in the Australian media about the ways taxis are fighting back against Uber. Uber has recently announced that it will cut taxi fares by 40 percent.
3. Money can grow on trees with Seed the Change
There's a growing trend in Australia – as well the US – whereby people want to buy from socially responsible businesses. Consumers want to buy products with knowledge of how the goods are sourced, how they're manufactured, and if it's done in a sustainable way. Businesses such as Thank You Water, Tom's Shoes, Warby Parker are for-profit companies that are trying to give back to the community and not ruin the environment.
In Australia, a new startup has launched called Seed the Change which is part of this growing movement of social good. Seed The Change helps e-commerce websites make more sales while helping the environment. It has developed an API that automatically lets companies donate a portion of sales to have trees planted in 15 locations around the world. It makes it easier for companies to become involved with corporate social responsibility (CSR). A tree planting organisation plants the trees on behalf of Seed The Change customers. From as little as AU$0.50, you can plant a tree (update: corrected this price; also updated with latest number of planted trees below). The team is comprised of two founders, Dany Milham and Bryce York, who are based in Sydney.
In the past few months since the launch, Seed the Change has landed five clients and planted 7,622 trees. In the next 12 months, it aims to plant 300,000 trees. It also plans to move into other civic good offerings such as clean drinking water and school supplies.
4. Pricify keeps a hawk's eye on price drops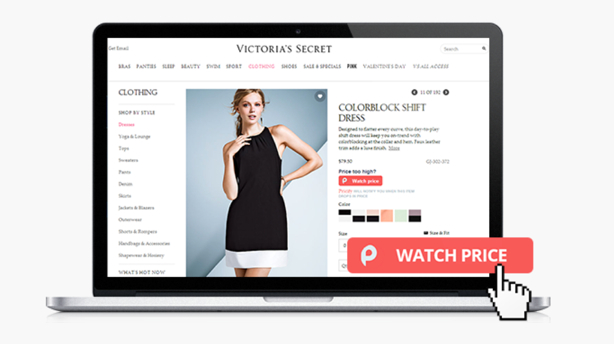 Pricify is a new Sydney-based startup which keeps a keen eye on the prices of products you mark out as favorites. Instead of coming back over and over again to a bookmarked page to view the price on a desired item, Pricify will watch this item's price for you and notify you if it drops.
It can monitor prices across stores from any country. It is currently monitoring 700 e-commerce websites including Amazon, Zara, Nordstrom, H&M, and ASOS. You can easily track an item using the browser extension to tag the item. When the price drops, the user is notified via a Facebook alert or an email. There's a nice interview on ShoeString Media with Kiran Kumar, the co-founder and CEO, for a more in-depth look at his story.
5. Sipp: social networking and review site for wine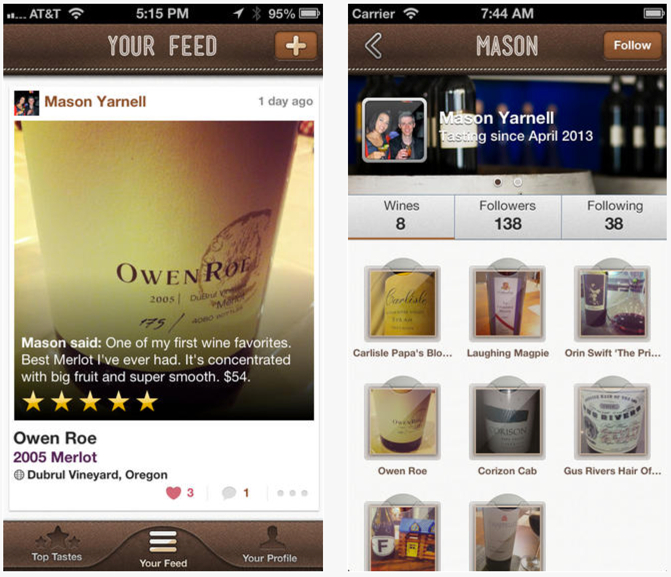 Sipp is a new social networking app for wine lovers from Japan and Australia.
You can take a photo of the wine bottle's label and include notes that might interest your wine-loving friends. Use it to share new wines you enjoyed – or stuff you didn't like – and make new wine-loving friends. Sipp is available for iPhone.
6. Telstra's Muru-d incubator invests in ten startups

I've been closely following the progress of Muru-D, a startup accelerator program over the past few months. Muru-D is the accelerator arm of Telstra (ASX:TLS), Australia's largest telecommunications company. Muru-D has chosen 10 startups in its inaugural investment program. The startups are in a wide range of industries, such as education, farming, and health. The companies will receive AU$40,000 seed capital, work space, and access to Telstra's experts and mentor network in exchange for six percent equity.
I'm a mentor for the incubator program, and I look forward to seeing the growth of these startups. You can view the complete list of inducted startups here.
(Editing by Steven Millward)