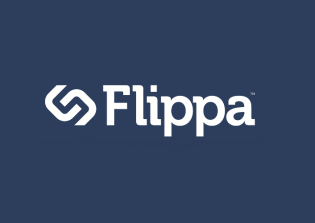 While I've never ventured into the business of buying and flipping domain names or websites myself, it seems like an intriguing business. Ponder creative .com name, buy, flip, profit! Typically the process is not quite as simple, although an Australian company is aspiring to make it so. In fact, Flippa.com lets users sell not just domains, but entire websites, putting them up for auction to the highest bidder.
This week the Melbourne-based company launched a new listing system which it hopes will simplify the process of buying and selling even further. I gave it a quick run through to see how difficult it would be to create a sales listing (in my case a domain), and the survey-like process was indeed very easy [1]. Sellers can add a descriptive title, or opt to specify a buy-it-now price, which is a newly added feature.
If you'd like to see a more detailed overview of the process, you can check out Flippa's video demo below. I'm told that the number of clicks needed to post has been reduced by 50 percent over the previous system.
Flippa claims to be the world's top marketplace for buying and websites, with over $2 million in websites and domains traded every month. Among the more prominent properties to be sold on Flippa have been Facemash.com, and news site Inquisitr.com.
How is Flippa's business in the Asia region so far? The company tells me that India is its third largest market, and they have lots of visitors from Indonesia as well, its sixth largest market.
---
I weaseled out on the last step, as I don't actually want to put any domain up for sale right now.  ↩