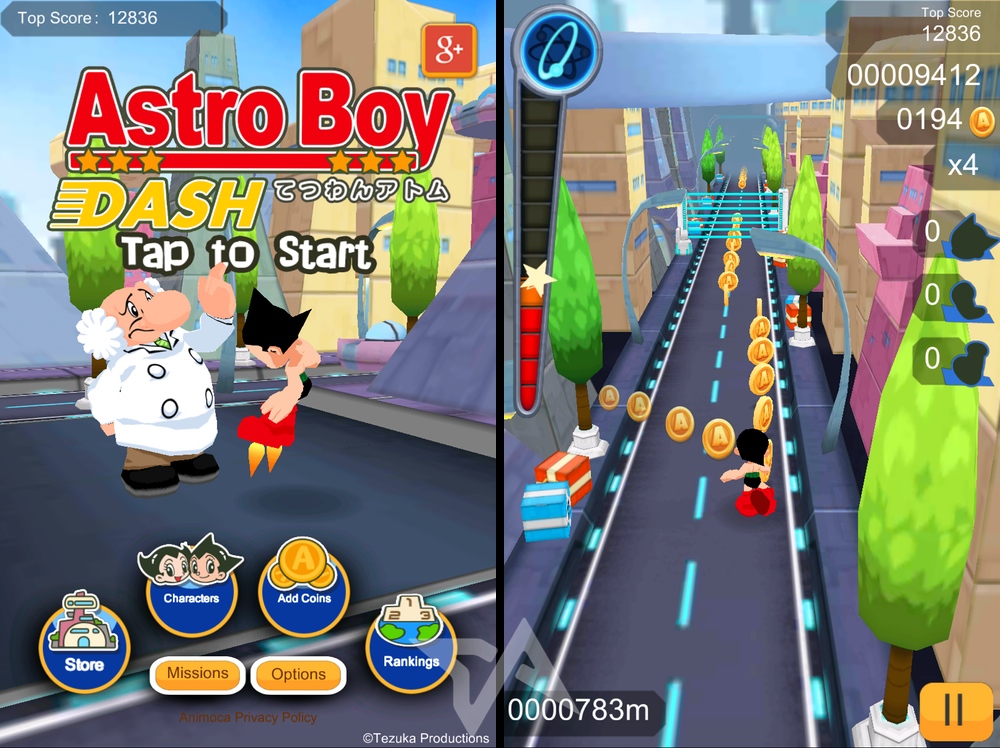 The iconic Japanese manga character Astro Boy is turning off his rocket boots and focusing on hitting his stride in a new Android game called Astro Boy Dash. Made by Hong Kong game developer Animoca, it's an endless runner game very much in the mould of Temple Run.
Astro Boy Dash has just launched for free on Android, with optional in-app purchases of coins. These can be used to allow restarting from the point in the game where Astro Boy crashed and burned, but you can earn coins for free by playing well. There are also plenty of customisation options – provided you have enough coins – as well as the ability to unlock playing as the character's sister, Uran (aka Astro Girl).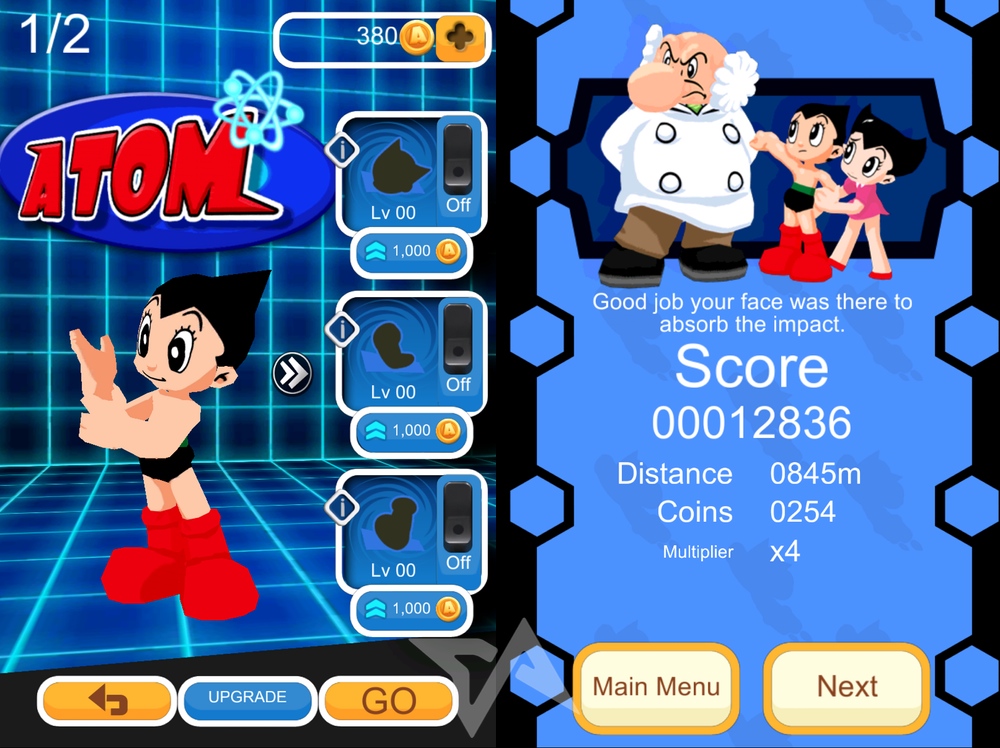 There's no point describing the gameplay: you jump, duck, swerve around the 90-degree bends, collect coins – you know the drill. In the game you're chased by Astro Boy's inventor and guardian, Professor Ochanomizu. The bright and cartoony visuals make it easy to see what's coming at you – a lot easier than in Temple Run, which sometimes feels like a sadistic optometrist's test.
Animoca has licensed the character from Tezuka Productions, ensuring that the robotic boy who first appeared in a 1952 comic book zooms into the smartphone age with this debut on Android.
Astro Boy Dash is free for Android, and will soon land on iOS as well.
(Editing by Paul Bischoff)