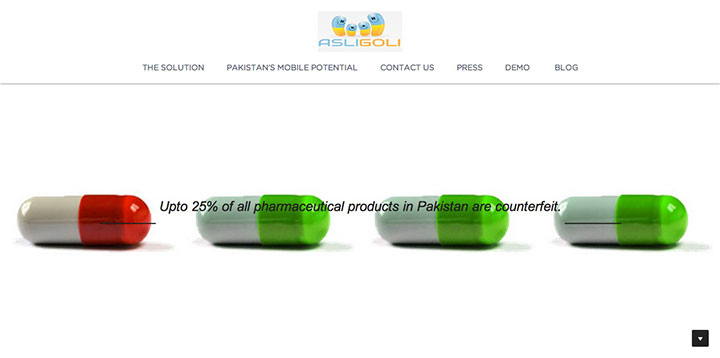 (Update: The result is in! Asli Goli wins third place at Startup Arena Singapore 2014.)
Did you know that up to 25 percent of pharmaceutical products in Pakistan are counterfeit? This means that there is good chance that the medicine that Pakistan people are taking might not be good for their health, and that is where Asli Goli comes in. The Pakistan-based startup took to the Arena stage at Startup Asia Singapore this afternoon to explain how they can put the trust back into the medicine industry in Pakistan.
Asli Goli co-founder Saim Siddiqui explains that while the government has been carrying out raids on fake drug makers, Siddiqui says that authorities "have still been one step behind the curve". It's quite easy to import machinery – used to produce the fake medicine – from China and get it "cleared" at customs. Counterfeiting is a bailable offence in Pakistan, so culprits could file for bail and drag the case through the courts for years.
While Asli Goli doesn't capture the culprits and can't stop the fake medicines reaching store shelves nationwide, the startup wants to help customers find out which medicines are fake and which ones are genuine with unique codes put inside each medicine box. Customers can verify the authenticity of the product by scratching the code, then check via an SMS whether that code – and the drugs – are genuine, as well as when it will expire. Each unique code is only for one time usage.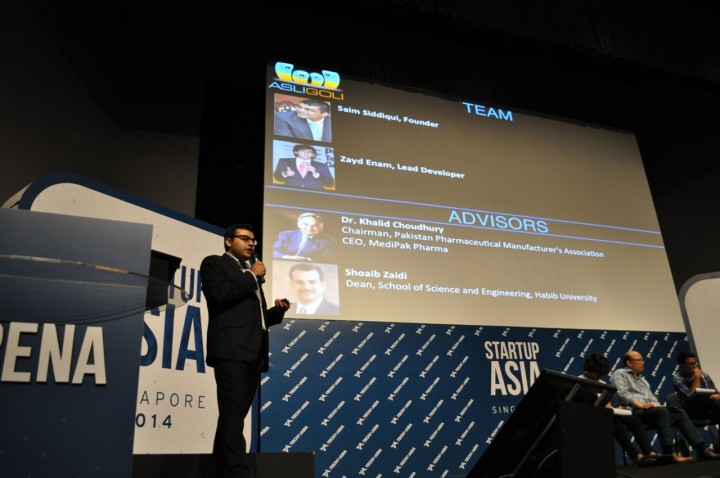 Asli Goli first provides the codes to pharmaceutical manufacturers. These manufacturers sell the drugs to distributors and then to retailers. Customers can be sure that the drugs are genuine products from the manufacturer. Asli Goli earns money by charging 1 cent for each generated code to pharmaceutical manufacturers.
Judges were concerned what would happen when the big pharmaceutical companies decided to manufacture their own authenticity labels in the future. Siddiqui explains that they would offer other services in the long run like monetizing the data they got from consumers' data authentication process or by dishing out add-on services like refill reminders. Those are something that the big pharma companies won't be able to do.
Another concern raised by the judges was whether Asli Goli could put their labels on all medicines. Siddiqui responded that they would focus on premium medicines and some high-volume essentials. The founder added that physicians are the people who are key to this solution being used in the country as they are the ones giving drug recommendations to patients.
Interested investors can contact Asli Goli on Techlist.
---
This is part of the coverage of Startup Asia Singapore 2014, our event running on May 7 and 8. Check out all the Startup Arena pitches here. You can follow along on Twitter at @techinasia and on our Facebook page.
(Photo from Flickr user Taiyo FUJII)