At Tech in Asia we talk with venture capitalists all the time, but we seldom get the opportunity to learn more about their personal backgrounds and their day-to-day responsibilities as investors. Partly because we love chatting up VCs, and partly because it's March (Women's History Month in English-speaking countries, and International Women's Day is on March 8), we spoke with some of Asia's leading female investors to understand why they love what they do.
---
Shirley Wong, managing partner at TNF Ventures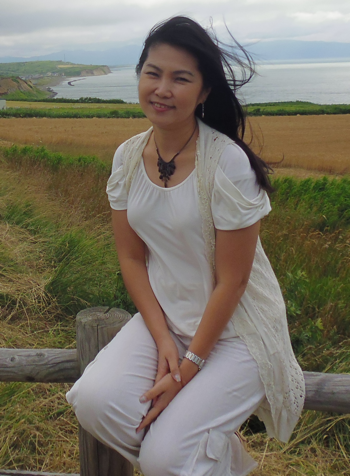 "It started more as a pet project to help local startups to develop their ideas into something more solid and relevant," says Shirley Wong of TNF Ventures, which she co-founded in Singapore in May 2012. An entrepreneur turned investor, she's the managing partner at TNF Ventures. She relishes the role of "investor-mentor" at the incubator-fund group and sees it as a crucial part of what startups need – guidance from those who've been there before.
Now devoting all her time to TNF, Wong is one of two full-time investor-mentors in the building. Other tech luminaries drop in to advise startups. These fledgling teams need "help to fine-tune," Wong says, as well as a lot of attention as part of the incubation process.
TNF will nurture 12 to 16 startups over the next two the three years, indicates Wong; that shows the Singapore incubator is "pretty selective" about the teams it chooses to back. The VC group puts in its own money – as it has done into Flocations, TradeHero, and Mogi, to name but three – and aims to support them in the challenges leading to the next big breakthrough, which is growing to the point of being a business that can attract series A funding.
Indeed, Wong says that's at the core of the importance of the investor-mentor approach – with the series A leap being such a big one, it requires a strong support system to bolster a startup that has the mettle for the battle.
Wong has over 20 years of experience in the IT and telecoms industries, taking her Frontline Technologies company to an IPO in Singapore in 2001. She grew it from eight people to a workforce of 5,000 across 11 countries before eventually selling it to British Telecom in 2008. Her business partner in that venture, Steve Ting, is also a co-founder of TNF.
While there are numerous success stories of female entrepreneurs – particularly across Asia – Wong says that, from her view at the front-lines of the tech scene, the gap in proportion between male and female tech entrepreneurs is huge. Maybe one in ten are women, she adds. "I'd be very encouraged to see more."
But she's not too dispirited by the imbalance, as she sees a lot of scope for women in startup teams – perhaps not simply as founders or as coders, but instead as co-founders, or in business development or marketing. It's about the team, she emphasizes. That is also her key assessment of startups as an investor-mentor. She looks for a team that is "committed in driving ideas"; the focus isn't on individuals. This inclusion in the team can perhaps give female tech entrepreneurs a bit more space in juggling the other responsibilities that they might face.
(Written by Steven Millward)
Tiffany Wu, partner at TMI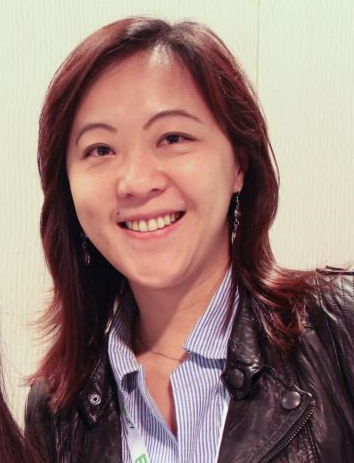 I fell into venture capitalism by luck. After college I joined PricewaterhouseCoopers as an auditor and then spent some time working at a local bank in Taiwan. After four years in accounting I went off to get my MBA in Cambridge. I had known Mark [Hsu, co-founder of Taiwan's KKBox and partner at TMI] for a long time, so when I finished my MBA I joined his team and started working as an angel investor. I originally approached him for advice on finding a job, as this was just after the collapse of Lehman brothers and it was difficult to find a job in the financial industry. But he ended up suggesting that the two of us start our own business. Our time together was my first exposure the internet industry and so-called venture capitalism. When we were starting out, we just talked to teams to see if they had any potential and made about three or four small investments.
Then Lucas [Wang, CEO and partner at TMI] began fundraising for TMI and he asked Mark to join, and I came along with him.
For most of the companies I work with, my responsibilities include helping with finances. But we don't always separate responsibilities at TMI, so sometimes I'll help them make introductions to potential partners.
Right now I'm working with a portfolio company to help them build out their accounting systems. Usually early stage startups only know about product development and don't know much about accounting or finance. And after getting funding, these startups need help making their accounting practices more formal. So I help them clean up their finances, which then makes them even more attractive for potential investors in the future.
In Taiwan the startup scene is not that big, so people will introduce other people easily. It's easy to join startup conference to learn about new companies. Sometimes startups will email us to tell us their goals and we'll meet with them.
One difficult part of being a VC is meeting entrepreneurs who aren't very realistic with their goals. We meet teams that know the Taiwan market very well, and they'll come up with an idea that they think will be great for Taiwan, but actually you can find similar products from the US or Southeast Asia. So we have to tell them to do a little more research.
I don't blame them thinking of Taiwan first. This is where they grew up, and it's the market they know the best. Taiwan is an extremely comfortable place to live, so and it's hard for many people to step out of that comfort zone. Mark and I always try really hard to encourage startups to look beyond Taiwan and join conferences in Japan and Southeast Asia, so they can learn about what's going on there.
(As told to Josh Horwitz)
Soo Ping Yong, executive director at Walden International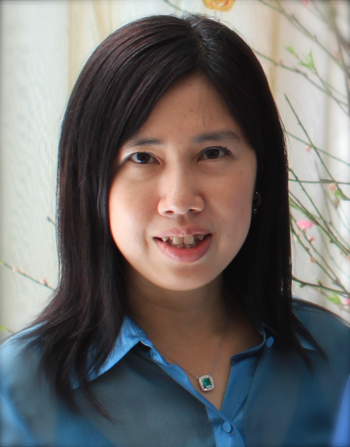 With investments across e-commerce, gaming, indoor GPS, enterprise IT, and many more areas, Walden International is a VC group with a reach across Asia, Israel, and the US. In the executive director hot-seat is Soo Ping Yong.
She tells Tech in Asia that her aim is to be a hands-on investor – one who works on building up teams, lending support, and giving help with complex issues like financing. Walden International typically invests US$1 million to $3 million (update: corrected this number; not US$500,000), as we've seen it do most recently in Visenze, an image recognition tech startup whose $3.5 million funding round was led by Rakuten Ventures, the VC arm of the Japanese online shopping titan.
In terms of the guidance and direction that she aims to dish out as a VC, Yong gives the example of Jobstreet, an online jobs portal that started out in Malaysia. Once it was under the wings of Yong and her Walden cohorts, Jobstreet got help in opening a Singapore office and then a much more complex expansion into the Indian market. Now Jobstreet is set to be fully acquired by Australia's Seek.com.au for US$524 million, upping the stake that Seek already owned in the Malaysian startup.
Yong, based largely in Singapore, says that Singapore seems to have more women entrepreneurs than other countries. She sees the challenges for female tech entrepreneurs as the same as in any profession, and that an imbalance in the genders in leadership roles is "not just an issue in technology startups."
She points out that, from her experience of nearly 17 years at Walden, society is shifting towards being more receptive to entrepreneurship – and that affects men as much as women when it comes to eschewing a cozy corporate job for the inherent risks of creating a tech startup. "The culture is changing," Yong says, "so that more young people start businesses when they come out of school." It helps that there's less pressure these days for kids to provide for their parents.
(Written by Steven Millward)
---
Check out Part I and Part II of this series!
See more interviews in our Female Entrepreneurship series: