At Tech in Asia we talk with venture capitalists all the time, but we seldom get the opportunity to learn more about their personal backgrounds and their day-to-day responsibilities as investors. Partly because we love chatting up VCs, and partly because it's March (Women's History Month in English-speaking countries, and International Women's Day is on March 8), we spoke with some of Asia's leading female investors to understand why they love what they do.
---
Catherine Chang, assistant vice president at Sumitomo Corporation Equity Asia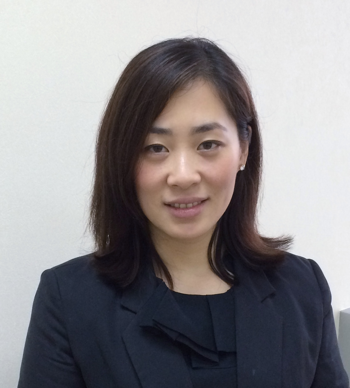 I'm from the San Francisco Bay Area and went to UC Berkeley, where I studied Legal Studies and Japanese. After graduation, I got my first job at a private fund in Tokyo, making investments ranging from real estate to IP-heavy venture deals. I was doing a lot of in-house legal due diligence work – pretty dry stuff in retrospect, but I really appreciated the opportunity to live and work in Tokyo. But growing up in the Bay Area, I've always been drawn to startup culture, and after two years I moved back to the U.S. and worked at a fashion startup in New York City.
I went back to Asia in 2010 for personal and professional reasons. Professionally, I wanted to come back because Asia is where growth will be over the next few decades. I think it's fascinating that, particularly in China, consumer tech has been growing on par with what we've seen in Silicon Valley, and the innovation that is happening there is just taking a different form; much more application and business model driven. I thought it would be a good opportunity to be exposed to that at an early stage
In 2011, I joined CyberAgent Ventures in Taipei. We were a two man team. In a way it was very much like joining a startup. Although we had some connections there, most people didn't really know who we were, and we had to build the brand from scratch. In the beginning it was a lot of cold calling, reaching out to people, and having a million coffee meetings at Starbucks. We were just introducing who we were, what we had been doing in other markets in the region, and what we wanted to do in Taiwan. I was meeting with about 20 to 30 teams a month. In the beginning it was primarily to build a network and also to get a sense of what the entrepreneurs are building, what they're thinking, and what problems they're trying to address.
Eventually, I was doing a lot more analysis, and I got involved with portfolio management. Several of our existing portfolio teams in China and Japan wanted to expand into Taiwan, so I did business development on their behalf, trying to find good partners and channels for their products and services.
I enjoyed working to build trust in the local community, but I also struggled too. Taiwan's consumer technology sector has not historically received a lot of attention. Even in 2011, the idea of purely internet-based services and business models was relatively new. There weren't too many high-profile exits, and starting up businesses in consumer technology wasn't something parents would encourage their children to spend time doing. So I think we had a lot working against us. Ultimately, I did identify really great teams and got to watch them grow from just an idea to a service, and then got to support them with an injection of funds. That's one of the most fulfilling experiences I've had professionally at any place I've ever worked.
Now I am at Sumitomo Corporation's VC arm, Sumitomo Corporation Equity Asia. Based in Hong Kong, my scope is wider and I now cover not only Taiwan, but also Hong Kong, mainland China and Southeast Asia together with my colleagues. In terms of business nature, it's also a bit more diverse, in addition to pure consumer technology plays, we are also increasingly looking at IT-related deals with offline components that can potentially disrupt traditional industries. It's certainly challenging because in terms of my individual responsibility it's much broader than before, but it's also a chance for me to widen my skill set.
I think when you're new to an industry there are times when you doubt your own judgment. In my case, I don't come from a technical background, so sometimes if I face something that's a pure technology play I'll feel a little out of my element. Unlike later stage investors which are very much still looking at numbers and financials, we're at such an early stage that we're really looking at the core of what a product or service is trying to offer. You do need a bit of industry knowledge to make a sound judgment. So one of the things that I both love and hate is that I have to start all over again every time I look at a new deal. But after a few years of doing this, I love those moments when I realize I've acquired enough knowledge about a certain industry to come to an intuitive 'yes' or an intuitive 'no.' It can befrustrating to always feel like you'll never have deep enough industry knowledge as you'd like. But you have to learn to be comfortable with a manageable amount of uncertainty. In a way, that drives you to be better.
Consumer tech often isn't only about hardcore technology, it's also incredibly humanistic. So much of it is centered around design, services, and features, with a specific user in mind, and an intention to solve a specific problem in that user's daily life. Findopportunities that speak to you instantly as a person – that can mean as a man or a woman – and leverage that gut instinct, because you're a potential user of these services and you should trust your immediate response and experience of that product.
(As told to Josh Horwitz)
Anna Fang, general manager at ZhenFund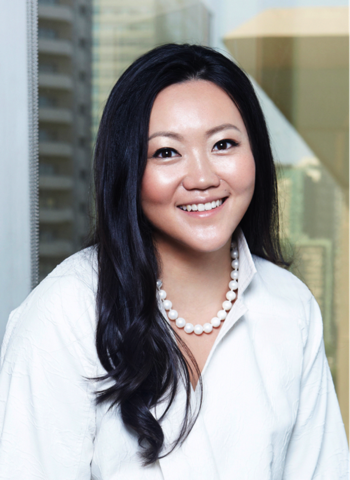 My whole life has been pretty focused on finance and economics. I was an economics major at Columbia University and then did some finance work with JP Morgan. Startups weren't part of my life. When I was in college, in New York, we would never talk about startups, we would talk about banking and consulting.Then I did some non-profit work in China, I had spent time on both ends of the spectrum – finance, where you make money, and non-profits, where you don't. In 2008 I decided to get my MBA at Stanford. When I got there I was totally exposed to this world of venture capital and startups, which at the time I barely knew even existed.After Stanford I joined GE China because I really wanted to change the world, and I thought that GE was addressing some of the world's most serious energy and health problems. I also wanted to be back in China, where I was born and spent part of my childhood. But I realized that I wasn't well-suited to work at a large-company – it didn't really have the 'change the world' feeling as much as I had hoped.
I ended up at Zhenfund almost totally by chance. My Stanford classmate was at Sequoia Capital in China, and he was launching a fund between Xu Xiaoping [founder of China's New Oriental Education & Technology Group] and Sequoia. He came to my house in Shanghai one day and told me he wanted me to come run this fund. I told him I thought he was crazy – I wasn't thinking about doing VC-related work and hadn't put much thought into joining the startup world. But he approached me because I was a leader in the Chinese student associations at Stanford and wanted someone who could help organize and execute events well. Long story short, I got on board.
This is the first job I've had where I don't feel like i'm working. It's so fresh and there are new ideas every day. I've realized that working in a startup is the purest form of wanting to make a difference, whereas in finance, people were motivated but not to the same extent. The speed and pace that we work at is also very stimulating. These startups are getting new rounds all the time, and facing new issues all the time, and they grow really quickly. Its the most thrilling field I've ever experienced.
At the same time, it's growing more difficult as the field becomes more competitive. A lot of the VCs are entering into the angel space in China. And whereas our hit rate used to be close to 100 percent, now we're having to make sure that our valuations are a little higher because we face more of that competition. In Silicon Valley this growth started to happen around 2008 and 2009, and I think we're seeing it now in China.
Investing in China is just as exciting as investing in Silicon Valley. We've invested in eight to ten companies in Silicon Valley over the past few years. The entrepreneurs in Silicon Valley are all pretty strong – often we'll meet with twenty teams and we'll want to invest in all twenty. They're great storytellers and great presenters. But from a practical level, the startups in over there are way more expensive than the startups we see in China. Here, the startups we invest in tend to be valued at US$ 2 million post-money. In Silicon Valley, companies we meet that are at the same stage tend to be valued at around US$ 10 million post-money.
I think that too few companies think about China early enough. China's going to be the world's biggest e-commerce market and the world's biggest mobile market. I'm happy with the companies that we've invested in from Silicon Valley early on because they were smart enough to recognize that during the early stages. Of course, we also look at how applicable the Silicon Valley startup is to our existing China portfolio. For example, we recently invested in a beauty e-commerce startup based out of California. Since we have one of the largest beauty e-commerce platforms in China in our portfolio, that was a strong match. We can share our knowledge with them, and when they decide to do something in China we have a perfect partner for them to work with.
(As told to Josh Horwitz)
Joyce Hsu, partner at TMI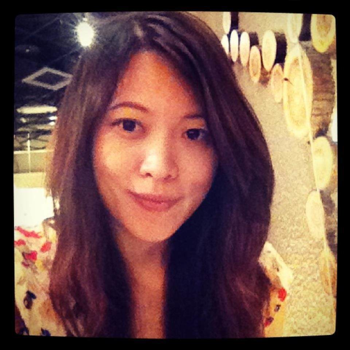 Before I joined TMI I worked at Sina for two years, where I helped develop the overseas market for Sina Weibo. I knew people at Innovation Works early on, and they had invested in teams that had worked with Sina Weibo. I had also crossed paths with several Taiwan startups, like EZ-Table. We helped provide them with channels and media connections to support their development in China. Lucas [Wang, CEO and partner at TMI], meanwhile, started out as an investor at WI Harper and then worked on some cases at Innovation Works. When he returned to Taiwan, I knew that he wanted to build up an incubator that worked like Innovation Works but for Taiwan. When they got started they needed some help with marketing and media relations, so I helped them organize some events.After about six months they had finally completed about two investments in Taiwan startups, and Lucas and Kevin [Ho, CIO and partner at TMI] felt they wanted someone to help with media relations. So they brought me on board officially in November 2012 to help make China connections, and to assist startups with marketing and promotion in Taiwan and China.
A lot of startups in Taiwan think that the relationship between a VC and a startup is only about funding. The startups think that the VCs are there for them to go to and say "Hey there, please give us money!" But the best startups are ones that really think about what type of VC will fit their needs and how the two teams can work together. In order to choose the best teams for us, we'll have to think about what resources TMI has – besides money. For example, we invested one startup that's working on a mobile app that helps users improve their driving performance. That's partly because there are a lot of hardware opportunities for them in the future, and we have our own hardware team at TMI. So if they decide to move hardware in the future, we'll have the right people available to assist them.
(As told to Josh Horwitz) 
---
Stay tuned for Part II and Part III!
See more interviews in our Female Entrepreneurship series: