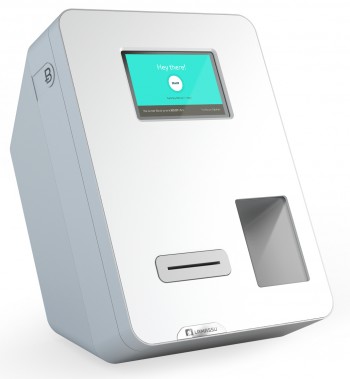 From the shopping malls in Malaysia to the cafes in South Korea, Bitcoin vending machines, or ATMs, are slowing being rolled out across the region. Consumers can use these machines to easily convert fiat money into bitcoin, a crucial step for the success of the new digital currency.
ATMs allow consumers to get bitcoin faster than exchanges like Bitstamp and BTC-e, and they're much easier to understand too. All that's needed to get started is a bitcoin wallet, which creates a QR code for your public bitcoin address. You can then flash the code at the machine to make a transaction. Itching for a place to spend bitcoin? This map comes in handy.
Here are where Asia's bitcoin vending machines are found (last update on March 25):
Tip: To zoom in or out easily, use your mouse or touchpad to scroll while placing the cursor on the map.
Made with Google Fusion Tables.
(See: Tech in Asia's coverage of Bitcoin)
Want to learn more? Be sure to check out our Bitcoin debate at Startup Asia Singapore 2014 on May 8, 2014.