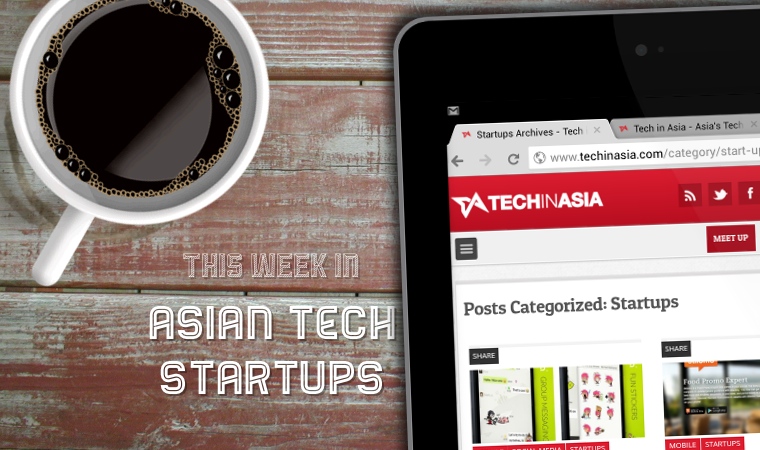 Here's our newest round-up of the featured startups on our site this week. Remember, for startup tips and story suggestions, feel free to email us. Alternatively, you can submit tips here and/or tell us about your startup here. Enjoy this week's list!
Launched in Thailand this July, Hong Kong-made chat app Maaii focuses on features that allows users to chat and make free or low-cost phone calls, challenging similar apps like WeChat, Line, Viber, and Skype.
---
Flocations is a travel discovery site that is based in Singapore, which specializes in showing you what kind of travel packages fit into your budget or the type of holiday that you want, curated from an array of travel agencies. The company received seed funding last December.
---
A lack of understanding and the formidable language barrier makes it tricky for foreign developers to enter the China mobile app market. Startup Noodle's 'AppInChina' service is a subscription-based model that charges developers a fee for the full package that gets an app into 20 of China's top third-party Android app stores.
---
Sky Drone, which is currently running a campaign on Indiegogo, is an onboard camera system and an app that will allow hobbyists and drone pilots of all kinds to build cameras into their flying machines and then pilot them using a real-time, first-person view that's streamed into their smartphones.
---
In a partnership with Singapore media giant Singapore Press Holding (SPH) Magazines, Carousell launched the SheShops Marketplace, which brings over 200,000 fashion and beauty sales listings to herworldPLUS as well as select digital editions of SPH magazine readers.
---
Wokamon is an upcoming fitness mobile app where you own a little virtual creature, which grows the more you walk. It's like Tamatgotchi for walkers. It's currently seeking crowdfunding on IndieGogo ahead of a possible launch in November.
---
Singapore-based Plutus Software, the company behind online personal loan startups Loan Garage and KreditAja (the Indonesian version), revealed today that it raised an undisclosed six-digit pre-series A funding round.
---
One of the first movers in the new field of online education in Vietnam, DeltaViet provides courses that focuses on practical life skills, and it has about 500 students this month and 13 courses available on the platform since May this year.
---
Launched in August 2011, Seoul-based AdLatte is a a reward-based mobile advertising application developed by IT venture company AppDisco, and claims to be Asia's number one reward-based mobile advertising application. The app is now made available in Thailand.
---
Rocket Internet's EasyTaxi, a taxi-hailing mobile app, just landed in the Philippines, following the launch of GrabTaxi a month ago. To date, EasyTaxi is operating in 41 cities across 14 countries, and received $15 million in funding to support its Asian expansion.
---
LetwatMana, an Indonesian traffic monitoring startup, provides users with live CCTV feeds and traffic reports to help commuters choose the best road possible and avoid traffic.
---
First unveiled at last year's SXSW, Telepathy One is often billed as a Japan-made rival to Google Glass. This week, it was revealed that the startup has received funding to help with its launch, with the investment coming from Silicon Valley-based VC Firsthand Technology Value Fund (NASDAQ:SVVC).
---
Launched in June this year, Amplify is an online website that provides free music downloads of original Filipino songs and compensates the artists by running a 15- to 30-second video advertisement before the download starts. The startup is also looking into creating a mobile app that will allow people to download music through their smartphones
---
Bribespot is a non-profit anonymous service and platform for posting and tracking bribes online. It allows users to share their stories and explore interactive maps of their communities from both smartphone apps and a tailored Thai website.
---
Thrillophilia, is a three-year-old Indian startup that curates and sells adventure tours across India.The site caters to both global explorers and Indian domestic tourists.
---
Startups in events/incubators
---
Related startup stories
Events
This upcoming November 21 and 22, we will be bringing our signature Startup Asia Conference back to Jakarta, Indonesia. To be held at Plaza Bapindo, the bi-annual Startup Asia conference will feature promising startups from around the region, a revamped Startup Arena competition, a 24-hour long hackathon, and, of course, a huge line-up of interesting industry speakers. Check out the official conference site for more details.
---
Like RSS? There's always our Asia startups RSS feed!