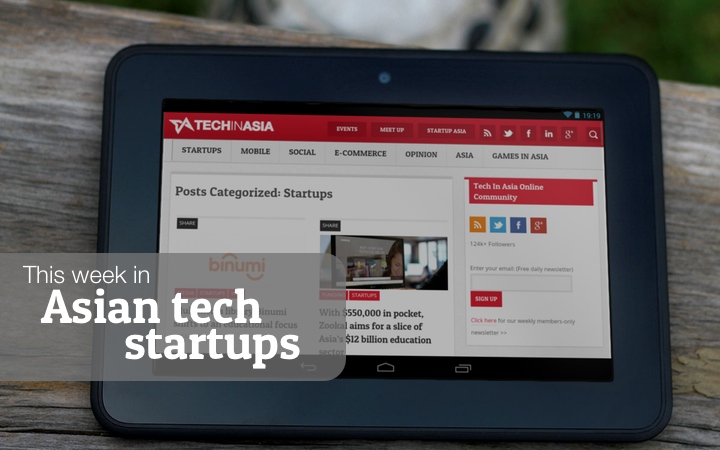 Here's our newest round-up of the featured startups on our site this week. If you have startup tips or story suggestions, feel free to email us or tell us about your startup on this form. Any juicy tech news tips go here. Enjoy this week's list!
Started in January this year, Magpalitan is an online platform from the Philippines that allows users to swap and exchange products, and also include the option of specifying a swap plus a sum of cash if they wish.
---
Currently only available on Android, South Korea's EnKino wants to turn homescreens into advertising space that can be sold to brands for a premium. The startup's app Kino doubles as a wallpaper changer where users can pick images from brands or based on themes. The service isn't restricted to static images though as it runs animated wallpapers.
Started in 2011, the company has since received a round of funding from an angel investor.
---
In order to help families keep in touch with their loved ones at all times, Famy is developed by a South Korean startup where users can track each other's locations in real time. Though based in South Korea, the app is also available in several other languages, and has also gained some traction since its launch in October this year.
---
BeeTalk is a mobile chat app that combines several features of other popular text apps out there in the market. Besides basic functions such as texts and voice messages, making unlimited free online calls via the app, BeeTalk's secret weapon is Whisper, which performs exactly what Snapchat does – making messages disappear after being read.
---
Launched in July 2011, China's Demohour is an online crowdfunding platform that is similar to Kickstarter. This week, the company revealed that it closed a second financing round of investment, this time led by Matrix Partners China and Intel Capital.
---
KilckPay is a brand new product of India's e-commerce site Snapdeal. The new PayPal-esque service is currently the only payment option available on Snapdeal and aims to eventually roll out as a third-party service for any e-commerce company or online merchant who wants to use it.
---
Started on the first day of 2014, KerjaDulu is a career social networking site which has LinkedIn-like features whereby people can set up their professional profile page and connect with other businesspeople within the site. However, instead of looking like LinkedIn, the user's profile looks more like Facebook profiles, focusing on online activities and shares instead of their professional resumes.
---
Vietnam's Ahometo is an e-commerce startup launched in late 2012, that specializes in things you'd buy to decorate your house. The company has announced that it secured funding from a freshly created seed fund named OneCapitalWay, lead by 5Desire and several undisclosed Silicon Valley angel investors.
---
Yogyakarta-based Join Alumni & School Friends – or Join for short, is a mobile app that is specially catered for connecting with old school mates, that was inspired by the success of a similar networking app Member from South Korea. Currently, the app has about 276,556 school groups in its database based on education ministry data.
---
Dianrong is one of China's peer-to-peer lending service that has recently raised "tens of millions of dollars" in a series A funding round from Northern Light Venture Capital. Some of the biggest customers for lenders like Dianrong are startups and other small- to medium-sized businesses, which often find it difficult to get loans from large state-run Chinese banks, which are more inclined to lend to other state-owned enterprises.
---
Launched in August 2013, Topkids.tv is an online portal with media content that is specifically targeted for children. In addition to entertainment content such as music videos and child celebrity updates, users are also able to access educational materials and games.
---
Related startup stories
---
Tech in Asia's signature conference is heading back to Singapore this coming May! Enjoy a 25 percent early-bird discount from now till 24 January 2014. For more details, visit here for the official conference site!
---
Like RSS? There's always our Asia startups RSS feed!