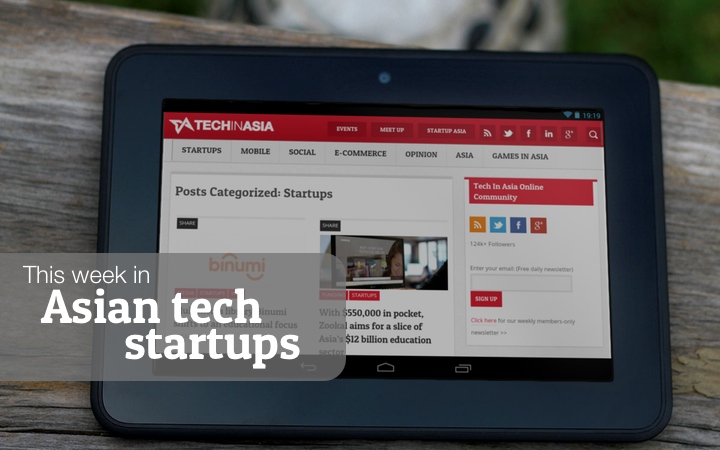 Here's our newest round-up of the featured startups on our site this week. If you have startup tips or story suggestions, feel free to email us or tell us about your startup on this form. Any juicy tech news tips go here. Enjoy this week's list!
Singapore startup Giift wants to shake things up with an online platform that supercharges how loyalty programs are done through the efficiency that the internet brings.
It has a classic two-sided platform – on one side, merchants have the ability to upload, manage, and measure their loyalty programs in exchange for monthly subscription and referral fees of between four to six percent. On the consumer side of things, users can track the amount of loyalty points they have, make redemptions using the app, and exchange points from one program to another
---
Taxiwise, a Hong Kong-based company that connects passengers with cabbies, has been acquired by Ikky, a new reservations startup from the same city. To date, Taxiwise claims to have "a couple hundred" drivers on its network. The app now brings in "between 500 and 1000" bookings each month, half a year after its official launch.
---
WonderMe is a job matching web app from Thailand that matchmakes new graduates with the right job and company based on what it calls 'cultural fit'. Job seekers can discover more about themselves through WonderMe's personality test, job fit test, and skills test, which are designed and tested with real employers and Master's degree students from faculty of psychology Chulalongkorn University.
---
Established in December 2012, Money Forward seeks to become a one-stop shop for any individual wishing to track and plan their finances. It does this by creating partnerships with approximately 1,400 financial institutions in Japan.
Users can then link their financial accounts to their Money Forward account and see their financial health. Once the user's financial accounts are linked, any changes to their savings or securities will be pushed to Money Forward where they can be fully analyzed.
---
Kleii is a Vietnam online cloud storage service, similar to Dropbox that was in coma last October. The company announced that it received another round of undisclosed funding from TheFarm VC and is back from the dead with new investment, partners with telco Viettel.
---
Set to launch this month, Aurza is a platform for ladies' custom dresses, and uses 3D body scanning technology to let its customers create their own dress designs through an interactive design builder. Customers can mix and match their preferred sizes and styles, and visualize their ideal gown before purchasing it.
---
Singapore Bitcoin payments system startup CoinPip has just brought US-based 37coins' SMS bitcoin wallets to Singapore. According to the founder, this collaboration with 37coins' SMS-based system would make payments far more convenient for everyone, as compared to the current setup that relies on QR codes.
---
Launched earlier this month, Pakistan's Savaree forms a community of drivers and potential passengers within its mobile app, allowing users to post routes and connect with people going the same way.
---
Startup lists
---
Related startup stories
---
We're gearing up to bring you yet another round of our signature conference series with Startup Asia Singapore 2014, happening May 7-8 right in the heart of Biopolis, Singapore's deep tech research center.
If you're an entrepreneur, investor, developer or just someone looking to meet and learn from the speakers and companies, get your tickets now. See you there!
---
Like RSS? There's always our Asia startups RSS feed!