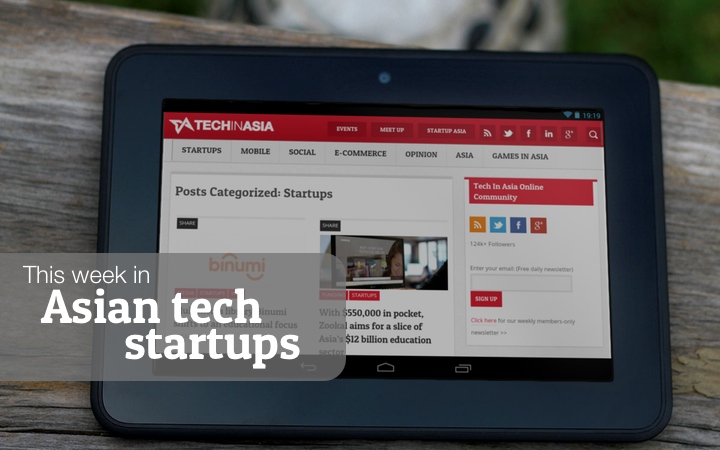 Here's our newest round-up of the featured startups on our site this week. If you have startup tips or story suggestions, feel free to email us or tell us about your startup on this form. Any juicy tech news tips go here. Enjoy this week's list!
Founded in 2001, ClassDo is an online education marketplace powered by a virtual classroom where anyone can teach and learn. Everything runs seamlessly in the browser, and it has a collaborative whiteboard that allows teachers and students to view and take notes in real time.
---
Codementor is a startup that connects developers stuck in a pickle with coding gurus. After submitting a help request, users will be matched with one or potential mentors, each of whom charges in 15-minute intervals. The startup has announced that it just closed a seed funding round this week.
---
Launched earlier this month, Meiaoju is an online marketplace where real estate developers can connect with China's middle classes, helping eager buyers find overseas property. The startup has already secured series A funding.
---
Mespo is an in-store customer relations service developed by Tokyo-based Hyper8, that's essentially like a Google Analytics for retailers. The startup company has raised over half a million from Mid venture capital, Movida Japan, and East Ventures earlier this year.
---
Founded in July last year, GoCoin, a California and Singapore-based company that is creating a PayPal for digital currencies, has closed a series A venture round led by former Facebook COO Owen Van Natta and Bitcoin Shop, an ecommerce website that transacts in Bitcoin. Crypto Currency Partners also joined the round.
---
Compathy is an online travel log developed by Japanese startup Wanderlust, which allows users to upload photos of their travel journeys, similar to adding an album to Facebook. The company recently raised hundreds of thousands of dollars from Incubate Fund and Recruit.
---
Founded in September 2013, Indonesia and Singapore-based Sirclo is an ecommerce website builder that has recently received seed funding for an undisclosed amount from East Ventures.
---
Founded in March 2011, Thailand's Molome is a photo app fused with huge Line-style stickers and a meme generator. Instead of focusing on beautifying photos, the app aims to make photos funnier.
---
Startup lists
---
Related startup stories
---
We're gearing up to bring you yet another round of our signature conference series with Startup Asia Singapore 2014, happening May 7-8 right in the heart of Biopolis, Singapore's deep tech research center.
Founders, if you're interested in competing in the Startup Arena, fill this up. If you're an entrepreneur, investor, developer or just someone looking to meet and learn from the speakers and companies, get your tickets now. Enjoy a 10% Early Bird discount on your conference passes from now till 24 April 2014 by using this special promo code, EarlyBirdApril.
---
Like RSS? There's always our Asia startups RSS feed!