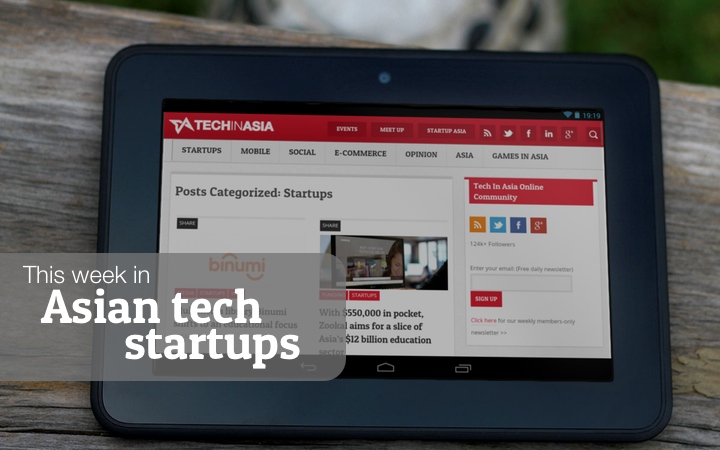 Here's our newest round-up of the featured startups on our site this week. If you have startup tips or story suggestions, feel free to email us or tell us about your startup on this form. Any juicy tech news tips go here. Enjoy this week's list and happy new year!
SeedFund is a new consultancy firm that seeks to be the middleman between startups and investors, with a focus on tech startups, specifically in e-commerce, mobile, education, digital marketing, social media, and B2B tech.
---
Backed with angel investment from the directors of Thai startup Ookbee, JobTalents is an online headhunter with a recruiting platform that aims to help companies struggling to hire talented employees. The startup features a post-for-free feature for job listings and pay-upon-employment model which means the company doesn't have to pay unless it finds a talented employee.
---
Founded in 2011, Accupass is a Taiwanese events and ticketing site that will be entering into the Microsoft Ventures Accelerator in Beijing soon even though it secured funding from DCM and Qualcomm Ventures in 2012. The startup team is already spread across offices in Taipei, Beijing, and Shenzhen, with another in Hong Kong being added soon.
---
Founded in 2012, HipFlat is an online platform which offers up-to-date real-time data on the availability of properties, aiming to help users rent and purchase real estate with ease. The startup announced this week that it has successfully raised a funding round back in September from various international investors including Singapore-based early stage funds Crystal Horse Investments and 8capita.
---
Launched in August this year, Dr. Wallet is a finance tracking app which allows users to take snapshots of receipts and store the relevant information in the cloud. The company now has funding from Japanese VC firms Incubate Fund, Nissay Capital, and SMBC Venture Capital.
---
Started in 2011, Coconuts is a Thailand-based community news startup that focuses on hyperlocal news in Southeast Asian cities. Aiming to be a pioneer of sponsored content in Asia, the company expanded into multiple cities to scour for content and capture readers. So, it launched in Manila in November 2012, then expanded to Singapore in August 2013. One month later, it launched a Hong Kong site.
---
Rumah.com is an Indonesian online property portal that was acquired by PropertyGuru back in 2011. The company has revealed some impressive growth statistics for the year, claiming to be the leading Indonesian property portal in 2013.
---
Startup lists
---
Related startup stories
---
Year in Review
As 2013 comes to a close, check out our year in review posts for a summary of all the happenings in Asia's tech scene this year!
---
We strongly believe in bringing Tech in Asia to the audience in their native language, as we did with our Indonesian site. It means we can reach more people and make an even larger impact. So this week, say hello to our newly launchedTech in Asia Vietnam site!
---
Like RSS? There's always our Asia startups RSS feed!