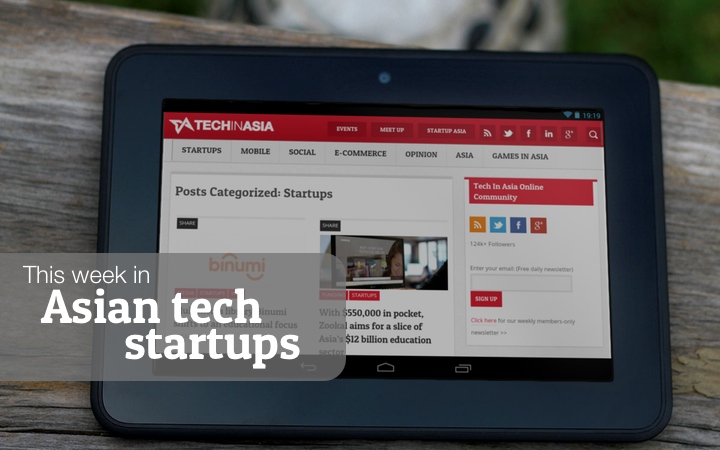 Here's our newest round-up of the featured startups on our site this week. If you have startup tips or story suggestions, feel free to email us or tell us about your startup on this form. Any juicy tech news tips go here. Enjoy this week's list, and have a great Christmas week!
Launched in January this year, Hong Kong-based AirHelp helps flyers process compensation claims for flights in Europe that are delayed or cancelled, or where you get bumped from the flight.
---
Started two years ago, Chotot, a subsidiary of a larger corporation 701Search, is a C2C classifieds site with a product catalog that includes motorbikes, mobile phones, computers, household appliances, furniture, and pet goods.
---
Re-Store is an online reuse-and-recycle platform that aims to create an online eco-conscious community to tackle the problem of a lack of efficient waste management in the Philiipines. The site is planning for an official launch on 25 December 2013.
---
Currently still in beta, Beijing-based Bobamusic is an app which reveals a selection of local clubs and streaming sets by DJs who have recently played at the listed venues, giving users an idea of each club's sound before they decide which one to go to.
---
Created by Voyager Innovations, the mobile development arm of telco Smart Communications, RainCheckPH is a mobile app tool that helps Filipinos gear up and prepare for storms on the way.
---
Backed by Ardent Capital, WhatsNew owns and operates e-commerce sites including Petloft and Venbi, which sell pet and baby products respectively. WhatsNew interlinks each site to one other, allowing customers to use one login and one shared checkout to buy from all websites under the company.
According to WhatsNew, both of these sites have become number one in their respective categories online.
---
Started as a thesis project back in 2009, TimeFree is a new and convenient queuing system which allows consumers to use their time for other important things while waiting for their turn via an SMS-based notification system.
TimeFree was part of the first batch of incubatees at the Ideaspace Foundation incubator, which is backed by local telco Smart.
---
Launched this week, Flow for Instagram wants to fill the space left by Instagram's absence on the iPad. The iPad app also features some exclusive content, such as charts tracking popular users and tagged shops in a large list of countries.
---
Launched in 2012, Pairy is a social network app for couples made by Tokyo-based Timers. The startup announced this week that is raised its first ever funding round led by four Japanese investment firms including Incubate Fund, Itochu Technology Ventures, East Ventures, and NTT Docomo Ventures.
---
Thailand-based platform builder for e-commerce, aCommerce, revealed this week that it has received investment led by NTT Docomo Ventures, with participation from CyberAgent Ventures, aCommerce staff members themselves, and several other strategic angel investors.
Operating in Thailand and Indonesia, the startup aims to break the e-commerce bottleneck in the region, offering services like building an e-store, running a warehouse, doing customer service, handling returned orders, and more.
---
Between is a couple mobile messaging app from South Korea that announced a major update and that it has reached 5 million downloads worldwide, marking a 150 percent increase in one year.
---
Moe Camera is a brand new camera app for Cosplay fans, where users are able to dress themselves up in the application's catalog of wigs and outfits stickers.
---
Launched in 2010, PriceArea is a product search engine and price comparison platform from Indonesia which receives over 12 million visits in a year. The startup recently launched a promotion aggregator feature which helps discount lovers and price-sensitive e-shoppers find the promotions available for the product they're looking for.
---
Ipaymu is a payment gateway that aims to introduce cashless payment methods in Indonesia. This week, the company launched a new feature for "gold account" tier members that lets merchants print QR codes that can help them sell goods offline.
---
Launched earlier this year, Smartisan OS is an Android skin which aims to kill off Apple eventually. The company has just wrapped up series A funding, despite not having much to show for its business.
---
Related startup stories
---
Like RSS? There's always our Asia startups RSS feed!