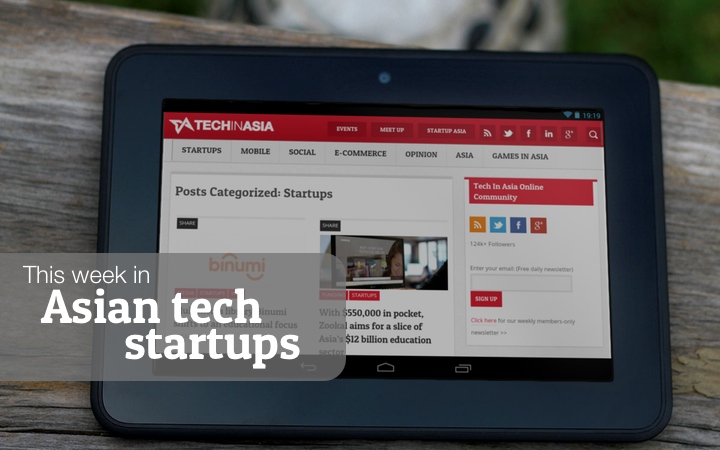 Here's our newest round-up of the featured startups on our site this week. As usual, for startup tips and story suggestions, feel free to email us or tell us about your startup here. Any juicy news tips go here. Enjoy this week's list!
Started out in May, Hanoi-based PingTaxi is a cab-hailing app that requires drivers to have an Android device so that customers can find out where the nearest drivers are.
---
Pinoy Travel, an online provincial bus booking service, helps to aggregate the schedules of all the different bus fleets in the Philippines and allows users to book directly from the platform.
It was part of the first batch of startups mentored by Ideaspace Foundation, an incubator organization by Philippine telco Smart.
---
Vietnam's Ubox is a new social interest-based network that has a unique way of commenting on a post, which the company calls "Memestyle". Yes, it involves creating memes.
---
Currently in beta, PaisaSwipe is a new Android app that places ads on mobile lockscreens and pays users for viewing them. So you earn money when you unlock your phone. The app is only available domestically, but is looking to expand to other countries in the near future.
---
Barely three months old, The News Lens is a new media startup that promotes unbiased and quality news, hoping to get Taiwan to move away from gutter journalism.
---
Philippine ride-sharing startup Tripid aims to create a safe, community-driven method that matches commuters and drivers. It was one of the startups pitching at our Startup Arena last year.
It started out as a web platform a year ago, and has recently launched a mobile app with an e-wallet feature whereby Tripid passengers can pay their drivers directly through the app.
---
Previously known as Keewi, TicketBox is the Eventbrite of Vietnam. Since its launch in mid 2012, Keewi has hosted ticket sales for over 500 events.
---
Singapore-based BeMyGuest helps people find niche travel experiences around Asia. Launched in beta in October last year, the startup has received a round of funding from unspecified angel investors this week.
---
India's WoNoBo is a first of its kind 360 degree-view online map service that allows users to search, explore and share points of interest across the vast sub continent, similar to Google Street View and Nokia Here.
---
Launched in August, Vietnam's HocMoi works with companies like Udemy to bring foreign online courses to the country and of course translates them into Vietnamese.
---
Trends N' Deals is one of the many daily deals sites in the Philippines. It was launched in March this year.
---
JJS Media has developed two unique music apps: Mironi, an app to meet girls at concerts, and MyMusicTaste, a crowdfunding platform for concerts.
---
Mumbai-based startup Wishberg is a place for people to make bucket lists of must-see, must-do things. The startup now has an undisclosed amount of seed funding from various angel investors and India Quotient, an early-stage fund, to help it refine its features and grow.
---
PiQs has developed Xcanex, a portable scanner that can be clipped onto your laptop screen or supported by a stand to enables people to digitize books and scan documents.
---
Bangalore-based trip planning startup Mygola lets users prepare for getaways by searching through carefully curated and archived itineraries taken from publications such as The New York Times. It got $15 million in funding this week.
---
Lenddo lets members use their online social connections to access local financial services. The company raised an additional round of funding this week from a range of investors including Philippine incubator Kickstart Ventures.
---
Startup lists
---
Related startup stories
---
Events
This upcoming November 21 and 22, we will be bringing our signature Startup Asia Conference back to Jakarta, Indonesia. To be held at Plaza Bapindo, the bi-annual Startup Asia conference will feature promising startups from around the region, a revamped Startup Arena competition, a 24-hour long hackathon, and, of course, a huge line-up of interesting industry speakers. Check out the official conference site for more details.
---
Like RSS? There's always our Asia startups RSS feed!