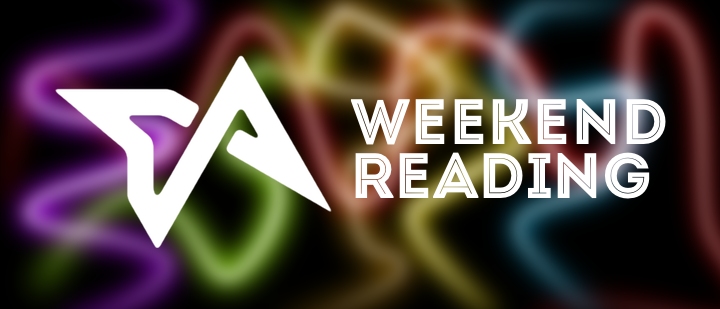 Instead of me waffling on in a summary, here's a quote from the departed poet Maya Angelou: My mission in life is not really to survive, but to thrive; and to do so with some passion , some compassion, some humor, and some style.
Xiaomi's Hugo Barra was in Jakarta this week, doing business and prepping one of the next major new market launches for the Chinese phone-maker.
Masayoshi Son, the CEO of Japanese wireless carrier SoftBank, this week introduced what he called the world's first robot capable of recognizing human emotions. It's designed to be like a member of the family.
Before Alibaba's long-awaited IPO hits Wall Street later this summer, the ecommerce giant will have its thumb in one new pie – it's going to be a mobile telco operator in China.
LinkedIn was spotted this week censoring shared posts that contained material considered politically sensitive in China – and it's not just users in mainland China who found their posts suppressed.
The number was revealed this week as Twitter's director of political advertising is meeting presidential candidates in Indonesia to discuss how they can use Twitter more effectively in their election campaigns.
A relatively well-known Singaporean blogger, Roy Ngerng, has turned to crowdfunding to support his battle in a libel trial – and the money is flooding in.
To help startups thrive in the Philippines, senator Bam Aquino has filed a measure to exempt startups from taxes for their first two years of operations.
---
Lists
Google Play is rarely used by Chinese consumers – and that means a multi-billion-dollar market has arisen to replace it.
Here are five reliable sources of facts from the streets of Bangkok.
Since last year, more ecommerce website builders have been popping up in Indonesia's ecommerce market trying to help more small- and medium-sized enterprises sell their stuff online.
---
Features
We hosted our monthly Meetup recently in Singapore by bringing in Saemin Ahn for a fireside chat. He's a managing partner at Rakuten Ventures.
This is way ahead of what I could do when I was seven.
The head honcho at Zalora in Thailand explains the estore's strategies.
---
For other ways of reading us, perhaps try our tailored RSS feeds, or find us within Flipboard.