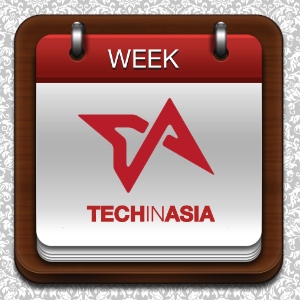 With big news about Android's Google Play store in Japan, yet more new features for Sina Weibo, and Apple's newest gadgets finally reaching China, there was plenty to choose from this week. Here are the top story selections from myself and six colleagues across five nations!
I'm tempted to say that my love affair with Battle Cats for iPad was the biggest news of the past week. But in the interests of our readers, I confess that the attacks of Chinese state media upon US-based Cisco is probably the bigger story. My colleague Charlie dug up more than a few state media attack pieces, and the timing is not likely to be coincidental, and looks to be retaliation for the US Congressional investigation of Huawei and ZTE. Distill this conversation down a few levels, and this turns into a kindergarten squabble:
"Our companies are a security threat?! No, your companies are a security threat!"
"YOU!!"
"No YOU!!"
Pees in sandbox.
---
OK, so RIck stole my actual pick for the news of the week, but since he has already said that, I guess I have to go with the iPhone and iPad news. Much as I hate to play into the Apple hype machine, these launches are big news in China and having so many product launches in such a short time-frame is likely to cause quite a stir. I'm not sure we'll see any riots like we did last year, but with this much shiny metal for sale all at once, I certainly can't rule it out.
---
Steven: Japan's mature mobile market – where users have long been used to paying for services for their phone – is proving to be a god-send for Google. A fascinating new report from App Annie shows that, for the first time, Japan's Android users are now out-spending those in the US in the Google Play store – and that's despite the US seeing a lot more downloads. We now await the day when Android app revenues surpass those of iOS!
Enricko: I make the same choice as Steven. The fact that Google Play is making more money in Japan than in Android's home country of the US is a pretty big deal. I wonder if this latest finding will spur more game developers to start marketing and localizing their games to Japan?
---
Facebook ads are available worldwide, but not Twitter's. Now that Komli Media has partnered up with Twitter, it brings about a good opportunity for big and small companies to leverage on its ad platform. If I had the marketing budget, I wouldn't mind giving it a shot. Twitter looks to be a proven advertising platform – with things like 'promoted tweets' – as you can see in these real-world roll-outs here and here.
---
I shall be shameless and choose my own event coverage of the inaugural 'Singapore Startup Weekend: Women's Edition'. Last weekend, we dropped into the event and saw a whole lot of talented and determined aspiring female entrepreneurs, young and old, which included a eight-month pregnant mom who stayed throughout the entire grueling 54 hours. This goes to show that women, too, have the ability and capability to juggle the demands of a startup life and familial responsibilities. Of course, there were also impressive ideas put forth… Check them out!
---
With its highly successful 'Twitter clone', Sina has garnered as many as 400 million loyal (well, registered) users. Now with their newest addition, Wei Renmai, it's highly possible that many of these users will be checking it out as a means of doing business, making connections, or finding a job. Let's see how other professional social networks, like Linkedin China, will react to this news.
---
Thanks for dropping by again this week, folks! For other ways of reading us, perhaps try our tailored RSS feeds, or find us within the Flipboard or Google Currents apps.