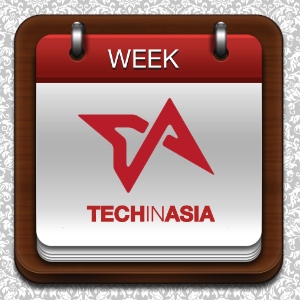 This week's bloggers' selections span more of the continent than usual – all the way from North Korea to Malaysia. China was in the news as ever, though mostly in a negative light as tensions ramped up in Vietnam, and Chinese hackers discovered that Tom Friedman's password is ilovecake. Or something.
I admire the hustler style of Qihoo founder Zhou Hongyi which has brought him much success over the years. But I no longer feel that way after reading what Chinese regulators have uncovered. Click the above link to learn about his company's dirty tricks that exploit Qihoo's users – low and unclassy.
---
Currently, there's a ferocious battle in Vietnam for messaging apps where WeChat has been particularly aggressive with advertising and offline events. This news could be the blow that pushes WeChat out of the game and gives space for apps like KakaoTalk, Zalo, Line, Wala, and Viber to secure their dominance.
---
ChinaHR's very public implosion this week is just another chapter in a classic story: western company tries to buy its way into China market, Chinese company tries to manipulate them, things fall apart. It's not clear what will happen to ChinaHR just yet, but Monster.com is definitely out as the owners, and with rumors of accounting fraud, there's a decent chance whoever picks the company up is going to clean house.
---
I have to agree with my colleague who said this week that Piktochart has done a phenomenal job so far. The figures are indeed a good sign that the Malaysian startup is on the right track. All credits to Ai Ching and team, for building a product that meets the needs of the market.
---
North Korea has always been a very reclusive nation, but it does not seem so anymore. Now, more information has been added to North Korea on Google Maps with the help of crowdsourcing. Though it's just all words and names for now, it's still interesting to finally have a 'clearer' picture of how this Communist state looks on the ground.
---
Chinese authorities are not fans of investigative reporting – all those uncovered truths are so damned inconvenient. That's perhaps why the The New York Times was assaulted, the paper revealed this week, by four months of intensive web snooping and password hacks that aimed to flush out the sources behind The Times' (Pulitzer worthy?) scoop on China's second most powerful man.
One day later, the Wall Street Journal announced that its databases were also hacked, and said that it's a persistent battle for numerous American media outlets.
---
For other ways of reading us, perhaps try our tailored RSS feeds, or find us within Flipboard app.