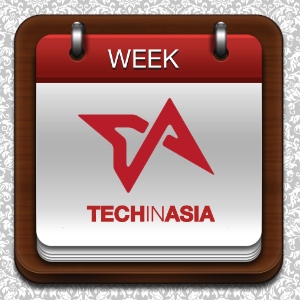 This week was a blockbuster, with a series of explosive news stories out of China dominating the choices from six of our bloggers this week.
This news in itself isn't all that huge. I mean, Cook's visit on Thursday is an indication that perhaps China Mobile and Apple can soon iron out a deal that would finally bring the iPhone to China's largest mobile carrier. But then if you consider that Kaoru Kato, the CEO of Japan's largest carrier NTT Docomo, was suddenly talking about his interest in the iPhone on the very next day, then that might suggest that Cook stopped in Japan to speak with Docomo as well.
---
In a word: Sad. That's the cruel fact for startups, and the high failure rate applies even to experienced entrepreneurs.
---
A Vietnamese robot? Yeah. My vote this week is definitely for this. CES was also big in the news in the past week, so to see a Vietnamese company represented at CES – revealing a market that is more technically advanced and savvy than some would think – is encouraging. It's a change from the usual e-commerce and social media clones in the country.
---
When our editor Steven first wrote that WeChat app was censoring users globally, the first thing that came to mind was how can Tencent still look to global expansion when it is bound by Chinese laws and cultural practices? It could possibly become a drawback for many international WeChat users, causing them to lose faith, and even switching to a different messaging service.
---
This is technically a rumor, relating to how numerous public figures posted messages of support for the outspoken Chinese magazine Southern Weekend on their Weibo pages. But it's one of those rumors that is definitely true, it's just impossible to confirm officially. It's also big news, as the people being talked to by State Security aren't dissidents, they're tech gurus, pop singers, and other luminaries.
---
Ending on a more hopeful note, the Chinese social network Sina Weibo rolled out the first part of its English-language interface on its main website. Sina told us that this is aimed at expansion into Southeast Asia. But after the WeChat incident later in the week (see the story that Vanessa picked, above), you have to wonder what chances the highly-restricted Weibo has in countries that have different expectations of free speech.
---
Thanks for dropping by again this week, folks! For other ways of reading us, perhaps try our tailored RSS feeds, or find us within the Flipboard or Google Currents mobile apps.