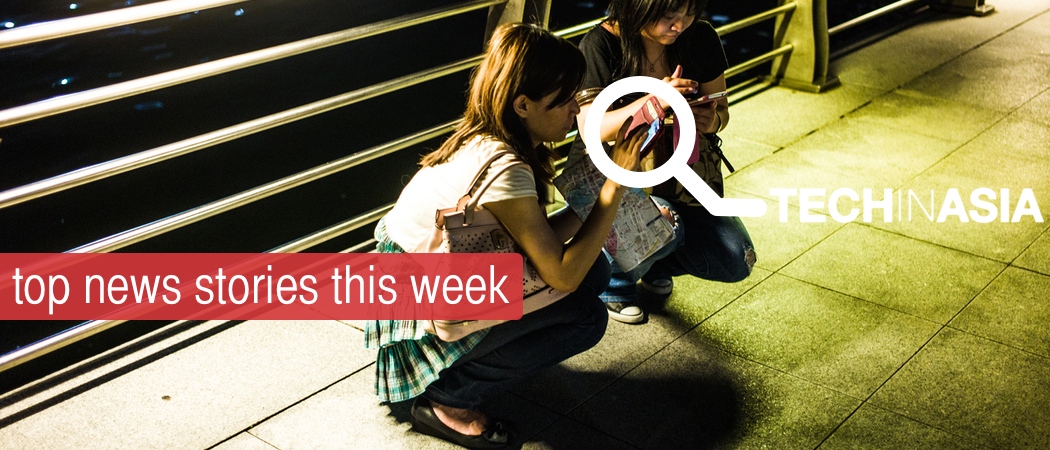 Huge blip in Southeast Asia this week, as a favorite local startup in Singapore gets acquired and a Thai ebookstore gets funded, putting its valuation at US$70 million. Meanwhile, Xiaomi continues its march into Southeast Asia, Bitcoin takes a blow in the Middle Kingdom, and a stunning Google Street View image reminds the world of what happened in Taiwan.
A year ago, if someone told me a Thai startup was worth $70 million, I wouldn't believe it. Ookbee really does inspire other startup in Thailand, building itself from scratch and now is one of the biggest ebookstores in Southeast Asia. Congratulations Ookbee team!
---
Daniel: A true rag to riches story, as the founders went from earning a meagre $410 a month over two years to cashing out in the millions. Certainly well-deserved. Huge congratulations to the Zopim team!
Terence: There's no debate here. While the exit is small in absolute terms, it's huge for Singapore because Zopim arose from a time when the startup ecosystem was nascent. That makes them pioneers. Also, these are local boys. It's one small step towards our first billion dollar exit.
Gwen: This is an easy pick. This piece of news is significant because it shows the international footprint of a Southeast Asian company, and especially because Zopim is a B2B company – a rarity in this current landscape of consumer-focused apps and products.
Minghao: Congrats to this very hardworking, focused and fun Singapore team.
Vanessa: Really proud of this team – they work hard and play hard. Congratulations!
---
Imagine your domestic legislative body packed with young students and littered with fluorescent posters, bottled beverages, take-out containers, and acoustic guitars – that's what Taiwan's Legislative Yuan has looked like for about three weeks. While students have since exited the premises, thanks to this photo sphere, the scene inside the island's parliament will be preserved for the whole world to see.
---
Steven: After venturing out of mainland China into Hong Kong, Taiwan, and more recently Singapore, it's inevitable that Xiaomi has the rest of Southeast and East Asia on its radar. Now we have a clear idea of where it's heading – and which continent will be next.
Phoebe: There's so much buzz about Xiaomi in China. Now that it's continuously expanding in the neighboring countries, how its new markets will embrace this smartphone brand is something to watch out for.
---
It looks like the rumors were true. Workarounds still exist in the form of vouchers and prepaid cards, but even if China's current Bitcoiners forge ahead, the prospect of growing a vast Bitcoin ecosystem seems dead-on-arrival.
---
For other ways of reading us, try our tailored RSS feeds, or find us on Flipboard.