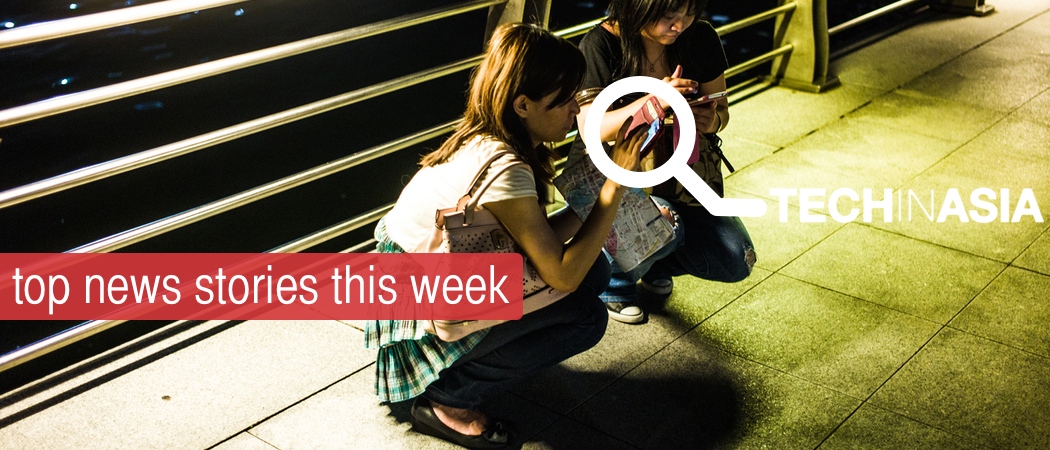 This week, Bitcoin bites the bullet in China, while in Australia an upcoming IPO will mark a maturing of the daily deals industry in Southeast Asia. Meanwhile, Whatapp is still going strong in India, a Philippine startup gets validation for helping locals find jobs, and puppies make their debut on Uber in Taiwan.
Paul: And they would have gotten away with it, too, if it weren't for that meddling government. The country that has led Bitcoin's rise in recent months has just announced financial and payment institutions cannot accept Bitcoin in China, among other restrictions. As a result, bitcoins' trading price took a heavy blow.
Minh: What can I say? I'm a sucker for Bitcoin news. For me, it's sad news for the currency, which continues to hover around $1,000. But I personally don't think this is going to stop Bitcoin's progress. The beauty of Bitcoin is it doesn't require the approval of a government to keep it going. That's why it's special. In other news, are we finally onto who Satoshi Nakamoto is? Click this link, we may have cracked the mysterious cryptocurrency inventor.
Saiyai: The Chinese government took a similar but more forgiving step as compared to the Bank of Thailand, which announced that Bitcoin cannot be used nor traded inside the country back in August.
---
A significant piece news that bookends the daily deals era of Southeast Asia's startup journey. The consolidation signifies that daily deals has entered a mature phase, and the exits could mean a new infusion of cash into the startup ecosystem soon.
---
Terence: Kalibrr is one of the most promising startups to come out of the Philippines. It's bottom line is to help Filipinos find employment – a meaningful mission.
Phoebe: Whenever a Philippine startup gets funding, it's big news in the country. It's a sign that investors are now looking into the potential of the country. Add the fact that Kalibrr taps on the growing BPO industry in the country, it means that it can get really big, too.
---
Those who gaze in awe at Line's skyrocketing revenues shouldn't write off WhatsApp – in India, it's been accumulating five million active users each month. In other WhatsApp news, the company inked its second carrier partnership in India, and in a move that likely will bring Facebook to it knees, recently introduced a 'share to WhatsApp' button on the BuzzFeed iOS app. WhatsApp might not be postering the world with billboard ads, but it's still fighting for attention, quietly.
---
Willis: A new era for Kaskus and its founders. We ought to be excited about its future.
Dewi: This is indeed a very big news for Indonesia. Andrew and Ken had a very strong presence in Kaskus and with them leaving, I think that Kaskus will never be the same again. What Kaskus has to offer next year is something worth watching for.
Andre: Kaskus has been a very famous brand when talking about forum or sites. College students, high school students, and aspiring posters enjoy Kaskus as a place where street smart culture and net knowledge are shared among Indonesians. With Ken and Andrew's exit, I'm very curious if the future Brand personality of Kaskus will evolve into something more… formal.
---
I'm a sucker for dogs and puppies, and this is definitely a win since it supports a good cause too. I'm a fan, Uber.
---
After years of speculation, all three of China's telcos now have 4G operating licenses. But, despite some media outlets jumping the gun this week, the Apple and China Mobile deal to carry the iPhone is still just speculation.
---
For other ways of reading us, try our tailored RSS feeds, or find us on Flipboard.