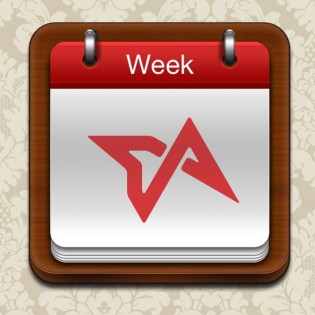 Just five days away from Startup Asia and the news is still hot this week! Besides the whole team preparing for our event, we caught up on some pretty interesting news. And since I'm out here in cool windy Nagoya practicing Zen before the conference, here's this week's hot serving of juicy news.
Smartisan OS has had a lot of buzz this week for being the Chinese mobile OS and also an Apple iOS killer. Funny thing is, it's based on Android. I think Charlie has quite smartly pointed out that all these are just buzz which was also employed by Xiaomi before it was launched. Well, at least Xiaomi has an awesome product (I own a Mi2) but I seriously doubt Smartisan OS and its hardware is going to be anywhere near Xiaomi's standard.
---
Former assistant secretary at the US Department of Homeland Security: "While the provision doesn't prohibit purchases of Chinese-government-influenced systems, it makes such purchases politically difficult. How will China react? Not well. China has spent years trying to curtail its own purchases of IT from outside its borders, but that won't stop it from calling the bill protectionist and claiming a violation of US World Trade Organization obligations."
---
Well, I knew the honeymoon for North Korea was going to be over at some point and it's happening sooner than I expected. In what would appear to be a parallel with Vietnamese and Chinese approaches to the internet, North Korea, I'm guessing, was testing the internet waters to see how it would impact the population. Maybe it's because foreigners were showing their 3G-enabled phones to locals or there was just too much of a lens on North Korea than the authorities wanted, either way, here's hoping it all opens up again so we can get more peeks again.
---
My news of the week is this massive infographic I spent a full day translating from the Chinese report by iResearch and QQ Games. If you're interested in game development or game marketing in China, this is absolutely a must-read, and there are some very surprising results in there too.
---
It's really interesting to see chat apps services, in this case, Tencent's WeChat, offering a different usage to users other than just being a pure conversation application. It's definitely going to be great to see other companies jumping on the wagon, and introduce more convenient services to users!
---
This is big. In my opinion, gaming is the only vertical that's proven to make a lot of money in Asia. This news further confirm my perspective that it can make shipload of money. We see that in Vietnam's VNG, China's Tencent and Shanda, Japan's GREE and DeNA. Now we have GungHo that has market capital of five billion.
---
Like Minh pointed out, electronics manufacturing is one of the biggest industries in Vietnam, and it's about to get bigger with companies like Samsung trusting its investment on the country. And the size of the investment is four times bigger than the one Samsung did in 2009, and that alone can be a clear indication to how much jobs and revenue growth Vietnam can expect to see in the coming years.
---
For other ways of reading us, perhaps try our tailored RSS feeds, or find us within Flipboard app.