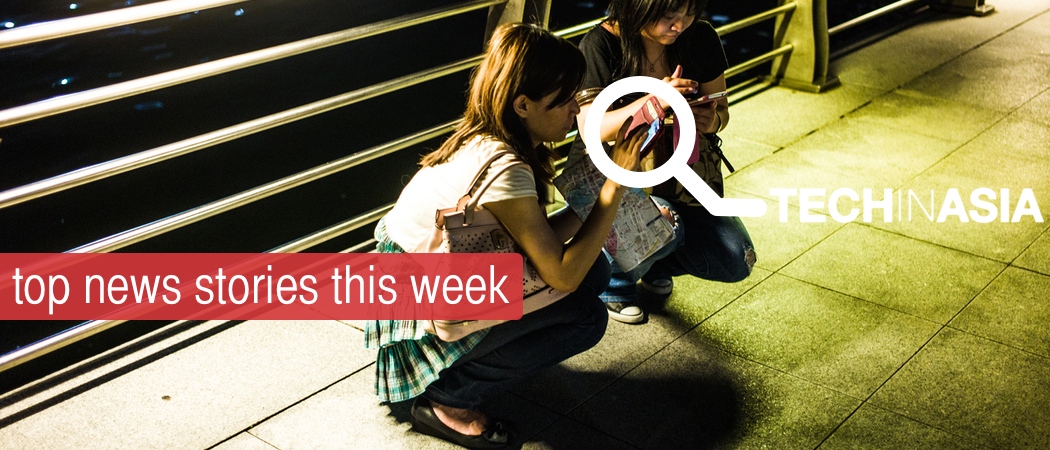 Spring is in full force for the northern hemisphere, and we're working hard as ever to bring you all the tech news you need to know. Here's our top picks of the week.
A positive sign for Singapore and Southeast Asia's startup scene. Hopefully, this will be a continuation of a virtuous cycle of startup exits and investments back into the ecosystem.
---
Paul: Every time Bitcoin looks like it's about to get back on its feet in China, the central bank slaps it down again. Could this be the final nail in the coffin, or will the country's bitcoin enthusiasts find another workaround?
Saiyai: I wonder what the future of Bitcoin will be like. It seems so many governments around the world don't really know how to handle this cryptocurrency – one day it's okay to trade, the next it could be banned, then it could be back on the market again if you forget to read news for a day.
---
We're all familiar with Kickstarter. It's a good way to get your hands on a gadget early, but it's not designed as a way to invest in a startup. Indeed, if you pay a Kickstarter project more than the cost of the gadget, you're a sucker. As Valleywag put it so scathingly this week after Facebook acquired Oculus VR for $2 billion, Kickstarter is a charity for VCs. But Alibaba wants to do it differently – you're not just giving cash in return for goodies, you're actually investing in a new creative project. You might get substantial returns.
---
Vanessa: Can you blame them, really?
Minghao: The news of missing flight MH370 itself can be the news of the month. I understand the pain and some sense of nationalism may be involved. However, I'm shocked that the tech companies in China are taking a stand on this too. Are they making use of this incident to gain awareness of their services?
---
Games mean big money, but does the ease of distribution enabled by the spread of smartphones make it impossible for gaming companies to be anything but one-hit wonders?
---
Making payments smoother = win.
---
For other ways of reading us, try our tailored RSS feeds, or find us on Flipboard.