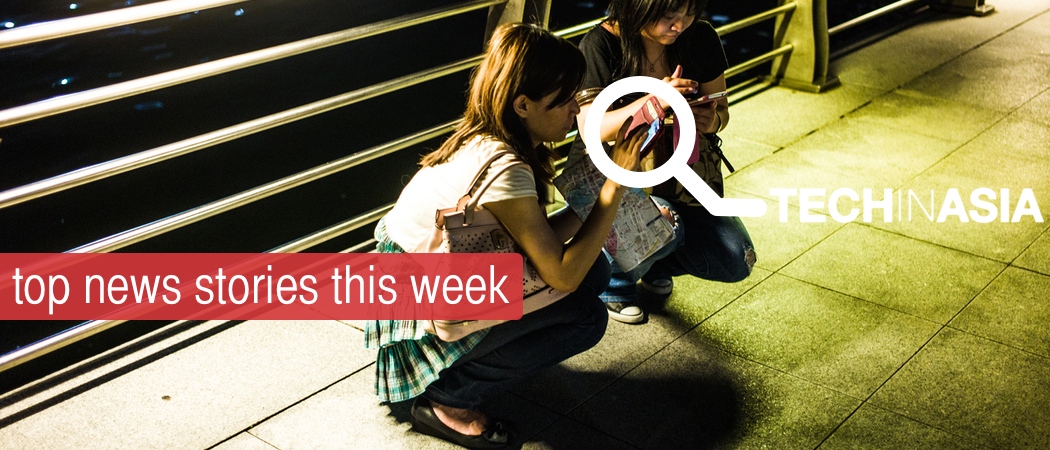 While most tech companies around the world were pretty dormant this week due to the Christmas holidays, there was plenty happening across Asia. It's our last weekly list of 2013, so I'd like to wish all our readers a happy and prosperous 2014!
Here are our selections for this week:
It's interesting that Tencent is jumping into a new realm with WeChat TV. It's a new development to the popular messaging app to watch for in 2014. It'll be up against smart TV competitors from rivals such as Alibaba, Baidu, and Xiaomi.
---
Along with newly rolled out 4G, this massive shake-up in China's mobile telco industry could change the face of social media and web services in the country in 2014. This move by China's regulators is letting an initial batch of 11 private companies set up as mobile telcos, licensing voice time and 3G/4G data from China's 'big three' state-owned telcos.
---
It's pretty exciting that a chat app can now communicate with your home devices. I believe in the next few years we'll see an explosion of machine-to-machine communications that could mean smarter homes. But is smarter definitely better? That depends.
---
It seems that Iran is becoming like China, and it will be interesting to find how the local internet and startup scene will flourish (or be stifled) in an "intra-net" environment.
---
Uber has made it clear that its surge pricing is here to stay, and will extend to overseas markets. Currently, in Asia, Uber customers only have access to Uber Black – the company's "limo-for-hire" service – which ought to face the least regulatory pushback compared to its taxi and ride-share services. When and if those other services do hit Asia, however, the company could potentially face resistance from governments with vested interests in maintaining or establishing regulations that bar companies like Uber from entering the market. In other cases, it will face strong competition locally from like-minded companies, as it is in China and India. Regardless, Uber is prepared – it's currently hiring for various "legal" and "policy" positions throughout Asia-Pacfifc.
---
Minh: I'm going to be selfish this week and choose our own Tech In Asia news. We launched our Vietnamese site this week – that's a big step for us in serving the Vietnamese market, and we're really happy to announce it for the new year.
Saiyai: So excited that our Vietnamese site finally launched! It's great that we can bring more Vietnamese news to our English site and, at the same time, share more of what's going in the rest of Asia with our Vietnamese audience in their local language.
---
This is an awesome working space for startups and people in other creative industries. This place can give birth to new creative communities in this Vietnamese city, like copywriters, art directors, artists, and fashion designers. It's simply a cozy place that deserves recognition.
---
For other ways of reading us, perhaps try our tailored RSS feeds, or find us within Flipboard.