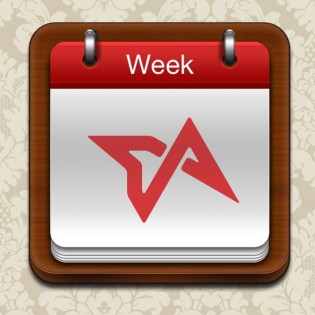 There's a lot of e-commerce on this week's list of selections from our bloggers, plus a nice mix of inspiring founders' stories. Let's dive in:
Here we see iResearch's leader-board of China's $4.29 billion mobile commerce ("m-commerce") market. Note that the desktop shopping experience is still largely prevalent in China. But now that mobile shopping is a bit better established in the nation, I am personally expecting a huge leap in profits later this year with China's upcoming 4G launch.
---
I'm going to be greedy and pick two this week. That's because we simply can't ignore two massive rounds of funding for a pair of well-established e-commerce sites in Southeast Asia. The total amount for these two is $140 million, making it a bumper week – and a big boost – for e-commerce in the region. It's also interesting that they're both clothing-oriented stores. Hopefully some of the VC wealth will later be spread across some smaller startup e-stores, not just centralized on the biggest names.
---
After Multiply's demise a while back, there was general concern about whether the e-commerce industry in Indonesia is really doing ok and if the demise will cause a ripple effect of spooking investors off Indonesia e-tailers, causing other sites to go down with it. But with Zalora's recent $100 million round of investment and all these positive growth figures in this story, it is a timely reply to quash the skepticism.
---
We're seeing a lot of encouraging news in the Singapore startup scene, from Reeboz receiving $40 million from Singaporean media giant Mediacorp, to Fatfish Medialab announcing its first investments and JFDI unveiling its newest graduates.
But all these are not done without the courage of individuals who have stepped out of their comfort zone to embark on the entrepreneurial route. A first in our 'student entrepreneurship series', we speak with SpeakingMax.cn co-founder Jason Lin, a Singaporean student who has temporarily stopped his studies to build up his web business in Beijing.
---
I love to hear more about startup ecosystems west of Southeast Asia and East Asia, so it's nice to see an infographic that gives us a better idea of the startup scene in Pakistan. For more insight into Pakistan, I recommend you also take a look at our latest articles from guest writers here and an interesting Quora post that has surfaced over the past week.
---
Enricko: When is it time to say that you're ready to move on from being an entrepreneur? Izak Jenie doesn't stop being one even after building more than ten companies in two decades – though most of them were failures, admits Izak. Now not only has he become one of the most respected guys in the tech industry, but he is still very down to earth when telling his story. Respect!
Willis: Yes, Izak Janie's story as an entrepreneur is refreshingly humble and inspiring. If you are an entrepreneur, give it a read – especially when you're feeling down in your startup roller-coaster ride.
---
For other ways of reading us, perhaps try our tailored RSS feeds, or find us within the Flipboard or Google Currents.