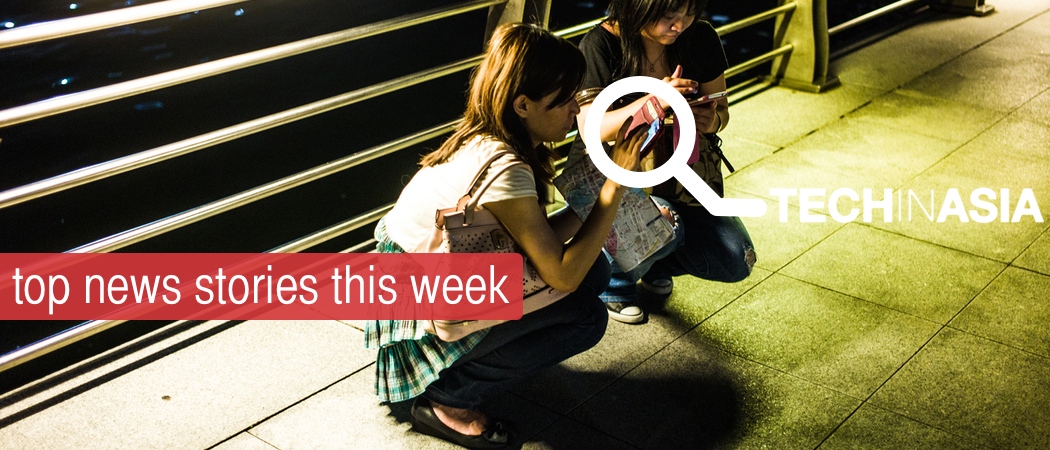 Missed Asia's tech news this past week? Here's our regular roundup.
High-profile Western brands with a certain amount of cultural clout tend get taken for a beating by the Chinese media (sometimes for good reasons) if they get accused for treating Chinese consumers differently. Apple, Yum! Brands, Walmart have each been subject to public scrutiny for food scandals or alleged customer service mishaps. Tesla is a prime candidate for this sort of backlash – it's disruptive, it has a 'do-good' agenda, and it's already an icon of innovation. By announcing quite publicly that it will be selling the Model S in China at minimal markup, Tesla is sending out a gesture of good will. Of course, this could affect its status as a perceived luxury brand, and might make short-term revenue generation difficult.
---
First, if this was true, it'd be absurd for the Chinese government to do that. But what more absurd is that big names in media would create "news" without fact-checking.
---
Having a tab specifically for photos of sexy ladies available for the Indonesian version of Baidu's mobile browser might seem like a minor issue, but it speaks volumes about how China views the Indonesian market, which will be a major target as big Chinese firms start to expand globally.
---
We're seeing Southeast Asian startups head east to Australia's stock exchange as a means to raise capital. Australian investors are known to be less afraid of tech companies, and if so, this could be a lost opportunity for the Singapore Exchange to become an exit destination for tech startups.
---
It's the first time that Samsung's profits went down in two years. Is it the end of its momentum? Or shall we see it rise back up this year with its Galaxy S5?
---
Finally, real effort for Siri in Asian languages. Chinese and Japanese are great languages to start with considering how big both markets are. Apple is definitely getting serious about China and Japan.
---
Finally, someone dares to step up and fix the situation with the undeleteable crapware put inside smartphones. While this can be a huge profit cut for telcos and phone makers, it is definitely good news for consumers who now can have full authority over their phones' content. I hope the other governments are taking notice of Korea's example.
---
Great to see the players working on advancing the connected cars ecosystem focus on the Asian market too. Cars would continue to get smarter at context, more automated and more integrated with the driver's everyday life and I'm very excited to see movements in all aspects. However, with regards to Thailand, I've also got to temper this excitement with the fact that the country's capital, Bangkok, has one of the world's most notorious traffic jams. A government-released statistic from one year ago mentions "7.3 million registered cars in Bangkok but the city road-surface capacity can only accommodate 1.6 million". That's almost 5 times the actual capacity. And if we remember that with the Thai government's "first-car rebate" to amazingly, encourage more vehicles on the already clogged up streets, that new registered vehicles jumped 4 times, then what's more with the increasing sexiness and convenience of interacting with a car?
For other ways of reading us, try our tailored RSS feeds, or find us on Flipboard.