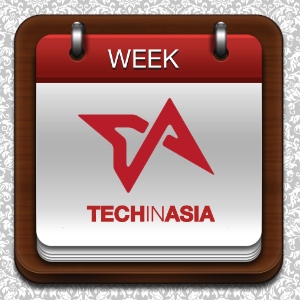 Acquisitions, lawsuits, smuggling, and kicking Zuckerberg's butt. Such were the central themes of this week's Asia tech news.
This is definitely the biggest news in Vietnam's tech scene this week – indeed, for this year so far. It's really good for Vietnam's economic landscape to have big players coming in. Burger King and Starbucks also ventured into Vietnam in the past six months.
---
Weibo versus WeChat is the battle that's going to play out in China's social space over the next few years, and it will have a massive impact not just online but also on Chinese society.
---
Indonesia is often called a Blackberry Nation; some fans are so keen that they're already buying "illegal" imported Z10s for inflated prices. But with the influx of so many cheap Android smartphones, Windows Phones, and iPhones, it'll be interesting to see if Blackberry can still remain attractive to Indonesians. I'm looking forward to see how people will react to the official launch of the Blackberry Z10 in the country in late March – a sell-out in the first day (as Samsung can now achieve in the country) or will it be just the launch of another smartphone?
---
If you're looking for Asian innovation, look no further than chat apps built in Asia. Minh crafted a good article this week about why Facebook will struggle in Asia with so much pressure in the mobile space from the hyper-localized and cutesy mobile chat apps made in this region. Good read for me this week.
---
China's top two search engines hate each other. For the two CEOs, it's personal. That's why it was ineviable that China's top search engine, Baidu, would end up in a legal tussle at the slightest provocation against relative new-comer Qihoo. Find out why, and hear responses from both parties, in this report from my colleague, Charlie.
For other ways of reading us, perhaps try our tailored RSS feeds, or find us within Flipboard app.