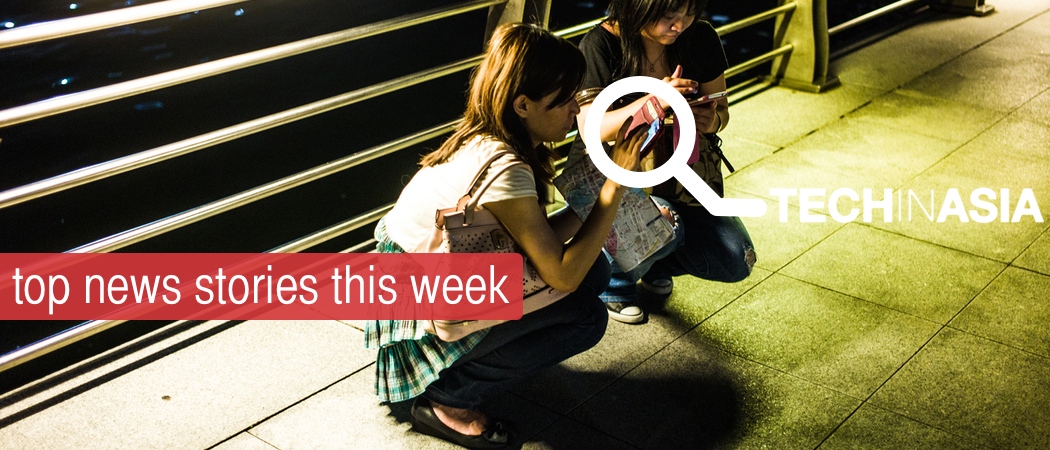 Wanna get your fix of top tech news from Asia? Here are our staff picks from the past week.
While Singapore got their Bitcoin ATMs and the Philippines's daily deal sites accept Bitcoin, Thailand says it's not a currency because there's no law for it? This won't be the last excuse that the world invents. I personally think instead of making excuses, Thai authorities should study what's up with the rest of the world and prepare ourselves for more not-so "traditional" technologies that will eventually come to the country.
---
The Mt. Gox story gets stranger. Initially reported to have lost 850,000 bitcoins, the embattled exchange now says it has found bitcoins in some old wallets. Either this is a sign of gross incompetence or an indication that something fishy is going on.
---
Alibaba is the world's most anticipated IPO if only because it kept putting it off for so long. It's like an annoying date when your significant dinner can't decided where to go eat. Alibaba hasn't even set eyes on the menu yet.
---
There has been a lot of Bitcoin activity in Asia. In the Philippines, it's just starting to grow and making it available to daily deals sites will be a good start.
---
It is refreshing to see a change where ecommerce companies are targeting the third and fourth-tier cities and factory towns in China, where internet connectivity is poor. This could be a good lesson for ecommerce companies looking to venture into underdeveloped nations in SEA too.
---
Even though Indonesia ranked among Facebook's top five markets for quite some time, the country has been left behind when it comes to setting up a branch office there. Now that an office has opened its doors, let's see how Facebook can further grow its influence in Indonesia.
---
Andre: After announcing a feature in which users can create and sell their own virtual stickers, now Line announce a new app where kids can stream family-friendly movies. Although it's currently unclear if the app will make its way overseas, Line is certainly the first chatting app to tread on video streaming space.
Gwen: Line has already proven its high level of user engagement, and ability to make money from said engagement. Adding this form of media (video) for users to consume opens up a whole new format for businesses to reach, inform and entertainment users.
---
Another Ali investment in a California-based startup. Still no telling what might come of these, but fun to track nonetheless.
---
Indonesia has the world's fourth biggest population; just India, China and US are ahead. However, the level of internet literacy is nowhere near those three countries. A revamp of its outdated syllabus and teaching materials will certainly be necessary to help next generation of students learn more about computers and the internet.
---
For other ways of reading us, try our tailored RSS feeds, or find us on Flipboard.