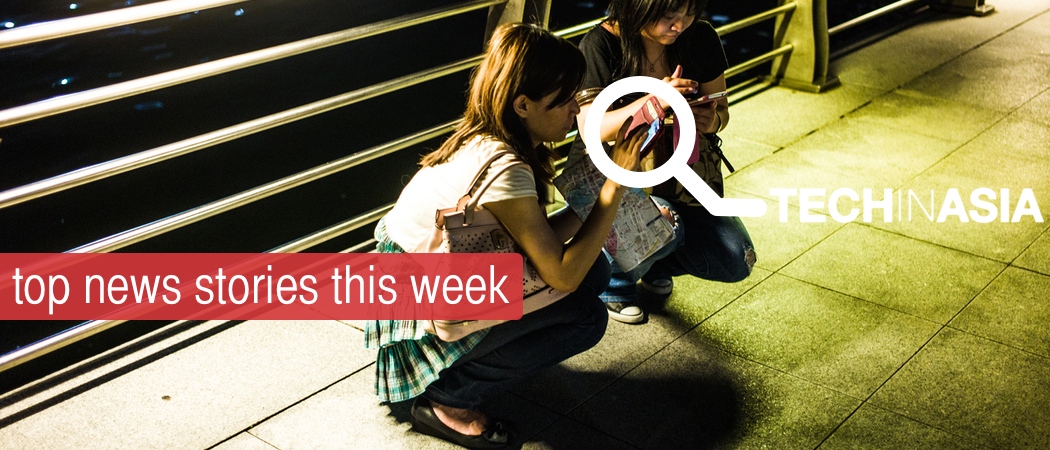 Bitcoin gets nudged in China, Blackberry loses the last of its street cred, and Uber rides on – just another week at Tech in Asia! Here are our top stories from the past seven days.
---
Terence: Bad news for Chinese Bitcoin enthusiasts and startups. China's crackdown on the currency may have dealt a severe blow to the country's aspirations to be a central Bitcoin market.
Paul: China's central bank has effectively crippled and nearly destroyed the world's most robust Bitcoin market in two weeks' time. The result sent shockwaves around the world, causing bitcoin prices to spiral downward.
Minh: As a big fan of Bitcoin, this is sad news for me. It's also not good that the Chinese market has so much hold over Bitcoin. In general, the international cryptocurrency shouldn't be so dependent on any one market. Maybe the Bitcoin consciousness has learned its lesson?
---
BlackBerry is losing market share in Indonesia. We all kind of expected that but not that soon, I guess. The rising local hero is Smartfren. The smartphone king of Indonesia? Samsung.
---
Chinese tech giants continue to compete tit-for-tat as 2013 winds down.
---
What an impressive record! I've followed the hype of Xiaomi for quite awhile. Can't wait for it to officially come to Thailand to see if it's just hype or not.
---
My pick has to be what happened on December 18, a landmark day for China's tech ecosystem. That was when the world's biggest telco, China Mobile, turned on what will soon be the world's biggest 4G network. Not all Chinese cities are covered by 4G yet, but it's the start of all three of China's telcos taking LTE across the country. However, many pundits were sore that China Mobile had no iPhone deal to reveal on the big day.
---
The concept behind this startup is great. It would be great if one day this application makes its way to Indonesia as well.
---
Uber has rapidly expanded across Asia this year. We look forward to keeping watch on how it addresses the unique challenges in the Philippine market.
For other ways of reading us, try our tailored RSS feeds, or find us on Flipboard.