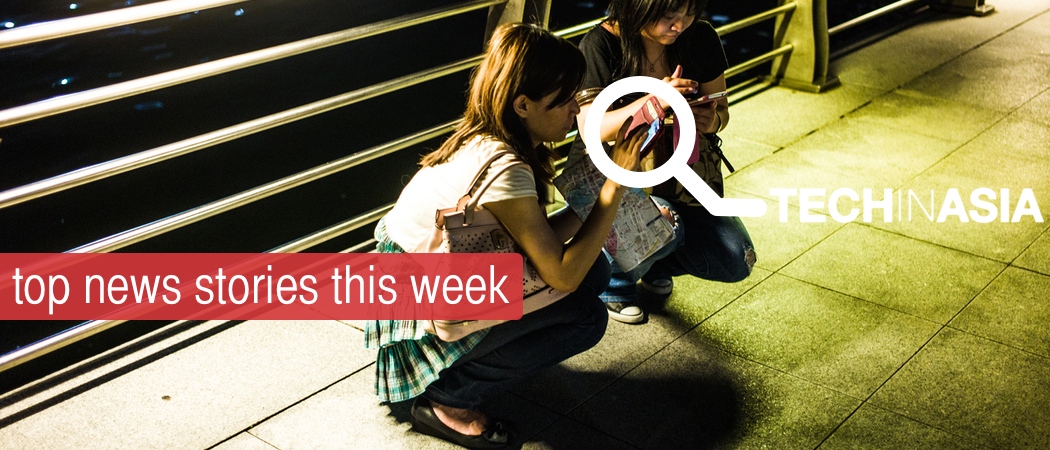 Singapore is big this week on Asian tech news, with the government kickstarting a multi-agency push to make its economy more innovative. It has also decided to regulate Bitcoin. Not to be outdone, Indonesia's schools and politics are getting a tech upgrade, Vietnam is getting noticed thanks to Flappy Bird, and China's WeChat has made headlines again for censorship.
Steven: In what could prove to be a watershed moment in WeChat's growth as China's top messaging app, a number of bloggers and news sources had their public 'subscription' accounts blocked from WeChat this week. The clampdown was aimed at political content. This kind of censorship was what hampered the growth of Sina Weibo. The relative freedom and less public nature of posting to WeChat has helped it to grow while Weibo has stagnated. But that brief freedom is now over.
Josh: It's 2014. The story of social media censorship in China has been told before, and it's no longer an interesting one at that. But this incident makes it worth remembering that Tencent considers WeChat China (or Weixin) as an entirely different product from its international version. I disagree with Steven on one point – it's not clear (and intuitively feels unlikely) that crackdowns on free speech led to Sina Weibo's decline in popularity in China. A handful of disgruntled bloggers will do little to slow Weixin's growth, especially since it serves the US$19 billion dollar purpose of peer-to-peer messaging.
As for WeChat's international prospects, most users in India and Southeast Asia are probably unaware of China's policies towards social media. But once messaging apps gain traction in the so-called free world, they're held to high standards – as seen by the brief migration to Telegram following Facebook's purchase of WhatsApp. As a result – this incident means nothing for Weixin, but marks a minor blow to WeChat. The bigger WeChat gets abroad, the bigger these domestic blows will become in the eyes of internationals.
---
The Singapore government continues its grand experiment to turn the country into an innovation hub. Aside from Israel decades ago, it's difficult to find another startup ecosystem with as much government involvement as this. Will pragmatic economic survival find a match with free-spirited creativity?
---
These three games could become the most anticipated among mobile phone users this year. Let's see if the creator could keep his Flappy Bird buzz going and come out with yet another world renowned game.
---
China's finances have taken center stage in the world economic spotlight as of late, and these new banks will play no small part. The fact that Tencent and Alibaba – the country's two largest internet firms – are involved demonstrates the national push for private enterprise.
---
Andre: Good news indeed, as Indonesia's tech implementation steps up their game among Asian countries. And yet, proper improvement in Indonesia's internet capability is necessary alongside this plan. I'm looking forward to hear more updates from our government.
Minghao: Schools are the place where next generation of youths are shaped and nurtured. If implemented nation wide, this initiative will effectively educate millions of younger Indonesians about computers and the internet. This is a big step forward for Indonesia.
---
I heard a number of people in the bitcoin community who have lauded the action of the Singapore government in not intervening with Bitcoin, saying the country is a good example for other Southeast Asian countries. But with the new regulation on Bitcoins in Singapore, it looks like there's a confusion that may arise in Bitcoin transactions.
---
Folks who are familiar with the Singapore startup scene will know that most of the entrepreneurship action takes place in a humble location, unanimously called "Block 71". It is located near educational institutions and research centers, giving startups access to specialized knowledge. With the expansion of the original Block 71 area, the startup scene is getting more exciting here in Singapore.
---
I love this open source movement in Indonesia. The country has a huge problem regarding access to information about elections, which means now we have more power to do something about it.
---
For other ways of reading us, try our tailored RSS feeds, or find us on Flipboard.