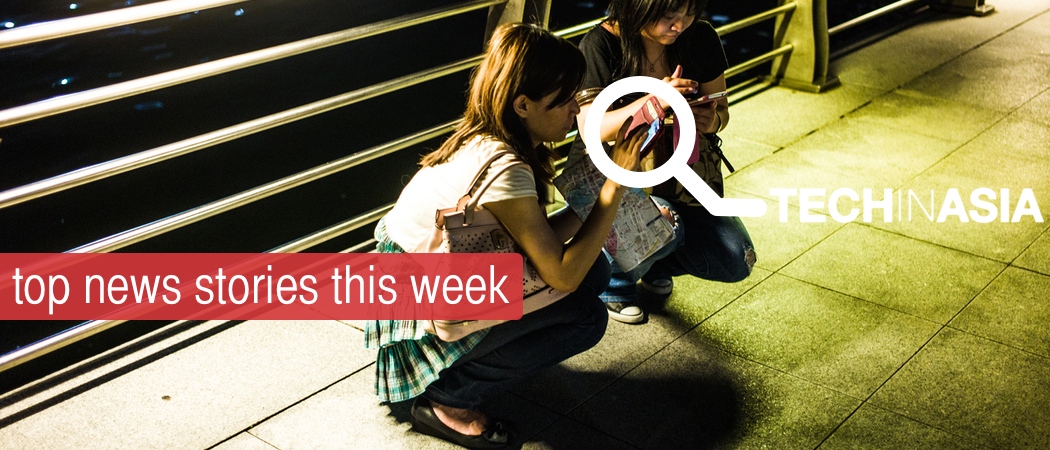 The biggest news this week has to be Rakuten's acquisition of Viber, but overall it's been an eventful week for the technology scene in Asia. WeChat is taking mobile commerce forward in China, even as shipments for smartphones have fallen in the country. E-commerce in Southeast Asia is also seeing a lot of developments, while regulators in the Philippines are clamping down on transportation-related companies.
100 million MAU's ain't too shabby. Next question is, how will Rakuten get those users to open up their wallets? If Viber's most active users reside in regions where mobile spending rates are low, Rakuten might have to be patient.
---
Filipinos are generally not optimistic about their government's ability to get out of the way when it comes to tech innovation. This piece of news just adds fuel to the fire.
---
This is the best news for me personally and for the country. The more telcos provide 4G service, the better for customers. Can't wait for the day that Thailand has nationwide 4G coverage.
---
This is a massive turnaround from the incredible growth that we all assumed would be the norm for some time to come. We'll have to wait for next quarter's results to see if this time was just a fluke or not.
---
Cash Cash Pinoy has just been called a scam in one sensationalistic blog post. A messy situation indeed that can hurt not only them, but many players in the Philippine e-commerce space. This situation provides lessons for both the consumers and CashCashPinoy.
---
Steven: WeChat added this feature last month. A lot of people have opted to pay for their can ride with WeChat Payment. It shows the huge potential for WeChat as it expands more and more into mobile commerce and e-wallet territory.
Gwen: Because in Asia, "messaging" apps are not just. 21 million rides booked in just one month!
---
Minghao: We first covered Bukalapak three years ago in 2011. Since then, they have raised three rounds of funding and have grown into one of the biggest marketplaces in Indonesia. Congratulation to its founder for such a great job done so far. I look forward to more good news from them.
Andre: Congratulation to the founder of Bukalapak! E-commerce competition in Indonesia is heating up this year, and I'm curious how well Bukalapak's plans for mobile app and e-wallet will help their endeavor.
For other ways of reading us, try our tailored RSS feeds, or find us on Flipboard.