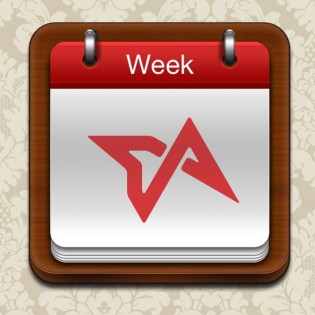 We've got some awesome new additions to the team this month, with a bigger Indonesia team, and we'll be adding more content on Thailand and China soon, so we're really excited to bring you guys our picks for the week. Please let us know if you're keen on hearing any new stories or companies out there by emailing us at editors@techinasia.com.
With ITviec coming into the scene, along with folks like Vietfreelance.vn, they're both entering a rather crowded space with others like VietnamGeeks, Vietnamworks, and more. The battle lines are drawn, it's time to see who wins in Vietnam's battle for recruitment.
WeChat gets games! For those of you who have been following the chat app battle, you'll know that this piece of news is huge. It's not entirely surprising, given that its rivals KakaoTalk and LINE have done likewise as well. However, it will be interesting to see how will WeChat's mobile gaming platform perform with its 300-million-plus users. Game on!
---
As Bitcoin gains popularity in China, it will need to expand beyond just speculative investors. Without widespread use, the Bitcoin bubble could burst. We profile one company in particular, ASICME, that's trying to prevent a fallout.
---
Steven: You can't argue with $200 million. That's a big vote of confidence when handed to you. That's exactly how much Indian e-store site Flipkart secured this week in India's biggest ever e-commerce funding round. As our occasional contributor Mukund Mohan wrote on his personal blog, Flipkart's extra cash raises a lot of questions about when it can become profitable, and if the B2C model is the right one for India.
Minghao: Besides India's Flipcard getting 200 million funding, we also have China's Shanda Cloudary getting 110 million. This week itself sees about two funding rounds that are above 100 million for internet startups in Asia. This kind of funding size is rarely seen in Asia and it puts valuation of these startups to around a billion dollars. This is a significant week for Asia as it shows that there is serious capital flowing in Asia and investors are bullish about the market here.
---
It's impressive when we see startups focusing on healthcare. But while Medifund also focuses on this, it's like a breath of fresh air for the healthcare industry in Asia. It's because the region is in fact, lacking doctors, and the platform where wanabe doctors can get crowdfunded. Medifund which is about to answer this may just get the region's interest to improve healthcare.
---
Dewi compiled a very nice list of the notable game developers in Indonesia. They can all definitely help brands market their products through games and make the world a happier place too. Fun!
---
Congratulations to The Iconic for achieving so much success in 18 months. Even with Rocket Internet's backing, it will be difficult to become the number one online fashion retailer in Australia. ASOS has held the top position for many years and Australia is the biggest market outside of the UK for ASOS.
---
This might seem like small news now, but I have a feeling that putting this extra effort into psychological research and big data analysis could pay out big for Renren Games in the long run. And that's pretty important, given that the company's social side seems to be on the wane.
---
When you have both Goldman Sachs and Temasek backing you up, you know that something huge is brewing. You seldom see these big boys hitting our newsroom, and the fact that they are now investing in Shanda Cloudary means that it could be the next big clone.
---
Being the communication app with one of the largest user bases, there is a chance that this discovery could possibly impact the popular app adversely since security is being compromised here. While users are told to be cautious of who they are talking to via WeChat, I feel that the company's response to this discovery could have been better managed.
---
I find his story fascinating. He once joined the biker gang and he finally realised that he could do better. And now he overlooks 19 startups in Indonesia.
For other ways of reading us, perhaps try our tailored RSS feeds, or find us within Flipboard.