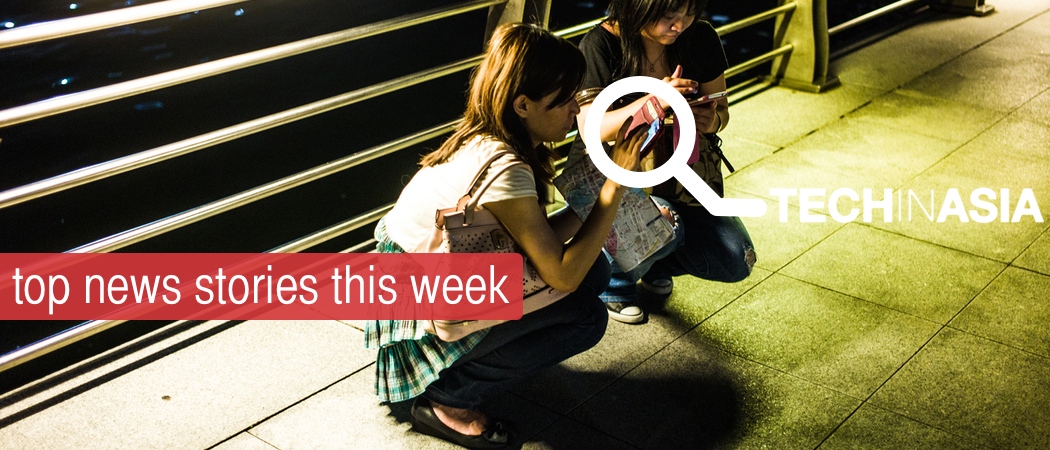 It was yet another crazy week in Asia tech, with some interesting financial numbers, some exciting launches, and some concerning political developments. Here's what caught our eye:
---
Because the popular messaging app is a spin-off from parent company NHN, we're going to get quarterly data from Line. It's interesting as it's the only messaging app that will be doing this. Check out Line's full financial health for Q2.
---
The newest update of WeChat is finally on the scene, bringing with it the monetization features we've all been anticipating. Now, to see if they'll actually work!
---
The messaging apps war is something that should not be missed every week. This time we look at the battle in terms of brands and social marketing.
---
Attack on Titan (Shingeki No Kyojin) is currently one of the most popular animated TV series not only in Japan, but also worldwide. It's always interesting to see how shows are turned into games – the result may or may not be the same. Hopefully, Spike Chunsoft does the show justice for the eager yet critical fans.
---
Just last week, we noted how the Vietnamese government passed a new law banning citizens from sharing news links on social media platforms such as Facebook. And this week, four people were arrested in Thailand for posting coup rumors to Facebook. While I find this a noteworthy news item for this week, I hope we won't have much of this kind of depressing news again.
---
Minh: DeNA once again conquers its mobile gaming market with half a billion dollars. Now with that disposable income, is it possible that DeNA will be able to enter fully into bigger spaces like communications? It is working on a chat app right now, after all. The question is, is it too late for the mobile gaming giant to enter the fray?
Lucas: While DeNA is still performing well in the mobile gaming space, the US equivalent of DeNA — Zynga — is in the midst of a business turnaround. Perhaps it should set up a venture capital arm similar to GREE and look to diversify away from the mobile gaming space and invest into other tech startups.
---
Since being introduced in prototype form in 2010, the Emotiv has gone through multiple improvements and refinements leading to its present form. Although it appears to serve mainly as assistance to the disabled, and hasn't demonstrated any clear usage in real-world or large scale commercial applications, the potential of it is enormous. Will we see a weaponization of this technology in the future?
---
This news came as a surprise to me. I still remember sitting in NYC reading about how Chinese people lined up outside of an Apple store, being amazed by what I saw. A few months after that I also read that China accounts for 15 percent of Apple sales. Everything changed last year. It's amazing to see how the buzz wore out so fast. The six reasons listed in this article make so much sense and I hope someone in charge at Apple sees it, as they really need to realize the reasons what's going on and find the way for the company to climb back into China's top five soon.
---
It's always nice to see Asian teams breaking world records. Now I got myself a fun water-cooler conversation about DOTA 2.
---
For other ways of reading us, perhaps try our tailored RSS feeds, or find us within Flipboard.