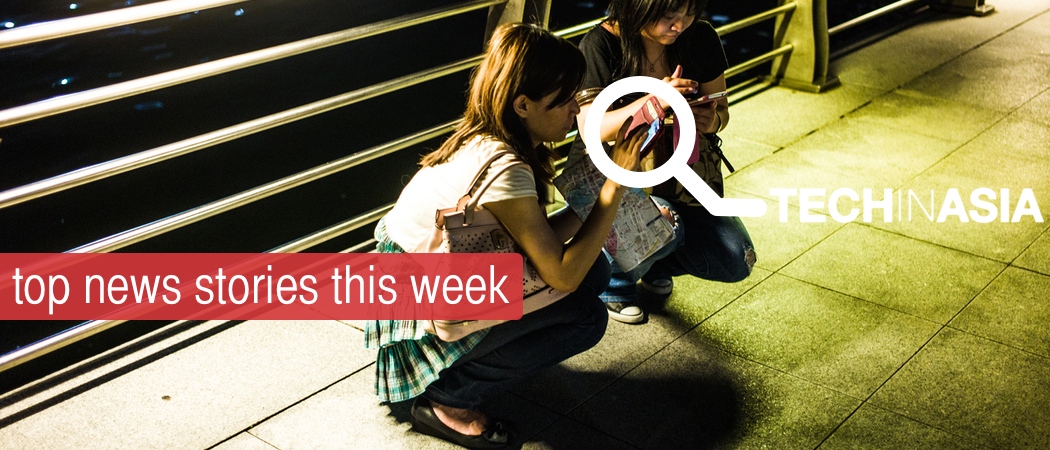 We're heading into March with big news from social media all around Asia – Sina Weibo, LinkedIn, Line, and Facebook – along with major smartphone updates and a very sad loss in the startup community. Here's our staff's top picks for the week.
Sina Weibo is preparing to list on the stock market, but don't be fooled by its latest earnings report. I'm betting its IPO would be less like Twitter's and more like Facebook's.
---
Sticking with Sina Weibo, the parent company's newest financial report shows that growth on Weibo has cut in half. How far away are we from Weibo going into decline – even before its much-vaunted IPO?
---
Expect this to be huge. WeChat QR codes are already a near-ubiquitous on Chinese business cards, so LinkedIn's tight integration with China's leading messaging app ought to ensure that the job searching portal receives some strong traction in China.
---
Saiyai: This is so awesome! I can already imagine a wider range of stickers available. This means more choice for Line users and allowing independent artists to generate income.
Andre: It finally comes to this! Line will become a lucrative platform for graphic designers, and also a marketing opportunity for startups . I'm curious though, how will other messaging apps respond to Line's strategy?
---
Philippine telco Globe Telco's offering of free Facebook seems to be working well for its subscribers and is much aligned to how Zuckerberg envisioned more connected communities. It can be interesting to see more of this in other Asian countries, too.
---
The S5's launch is coming at a time when Xiaomi is gaining traction outside of China. Given that Xiaomi has priced their Android phones so low despite having great specs, they have a chance of impact sales of the S5 in Asia.
---
The differences on the price of both items are surprising. Apple needs to do a better planning on setting the price for Indonesian market since its products cannot be considered cheaper than other brands – that are on the rise nowadays – like Samsung and Smartfren.
---
It was a sad week to receive news that we have lost one of our female warriors, Autumn Radtke. Investigations are still ongoing, and our hearts go out to her family and friends.
For other ways of reading us, try our tailored RSS feeds, or find us on Flipboard.