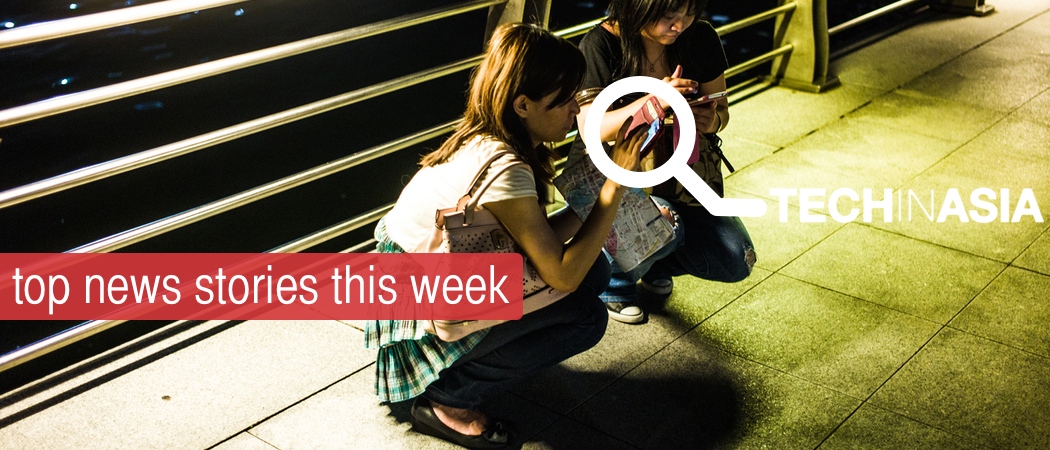 Here's our favorite stories to kick off the year of the horse. Happy Chinese New Year!
An in-depth survey analyzed the activity of 1.6 million Sina Weibo users from January 2011 through December 2013. It turns out that China's top Twitter-esque service is seeing its users becoming much less active. This could be due to messaging app WeChat, which has something like a Facebook Timelines that's a popular place for Chinese people sharing links and content.
---
A surprising piece of news. It looks like the purchase has not entirely been a mistake though, as Google did retain the rights to most of the patents and key Motorola employees that are part of Project Ara, the modular phone project.
---
Willis: As a latecomer in the mobile messaging space, Line has done fantastically well, both in terms of user growth and monetization. With App Annie's stats, we can safely say that Line is one of the biggest mobile-first platforms in the world.
Josh: Line is a messaging app. The messaging utility is free, and it charges for stickers. It's the top grossing non-game app in the world. It spends millions of dollars on advertising each year. WhatsApp is also a messaging app. It charges one dollar each year for messaging and nothing else. It's the ninth top grossing app in the world. It spends zero dollars on advertising each year. One utility, two business models.
---
Watching such a massive migration from a desk chair is truly a sight to behold. Happy Chinese New Year, everyone! Safe travels.
---
This piece is important this week for two reasons: to continue highlighting the movements in the digital tech startup space in Nepal (Yes! There are things happening in this country of 27.5 million.) as well to talk about how a startup like 11Beep has combined various proven social media elements into one app. Each aspect isn't new: social network, time-based self-destructing posts; but this enables one to interact with multiple friends with one timeline with various kinds of posts. It's like your Facebook timeline that doesn't keep anything long-term. While it remains to be seen if 11Beep itself will take off, and there is already a plethora of apps offering erasable text and pictures, I think a few combinations of the right elements can still thrive. The cross between "a social network-ed personal timeline that stores everything" and "in the now" might be one of those.
---
It has been a while since we last heard of a billion dollar IPO of an Asia internet company. This reminds us of how big and fast-growing Asia market is and JD is just the second biggest e-store. What will Alibaba-who is aggressively venturing into so manyverticals-valuation be worth if it goes IPO?
---
Coolest thing ever! This should also be used during Christmas and new year's also. It'd definitely help logistic and transportation brands, and also governments to plan better to support the large movement of people.
---
For a couple of weeks, buyers and sellers have wondered what went wrong with their favorite classified ads platform Sulit. But after the clamor, the founder itself RJ David has finally clarified what these changes are about.
For other ways of reading us, try our tailored RSS feeds, or find us on Flipboard.