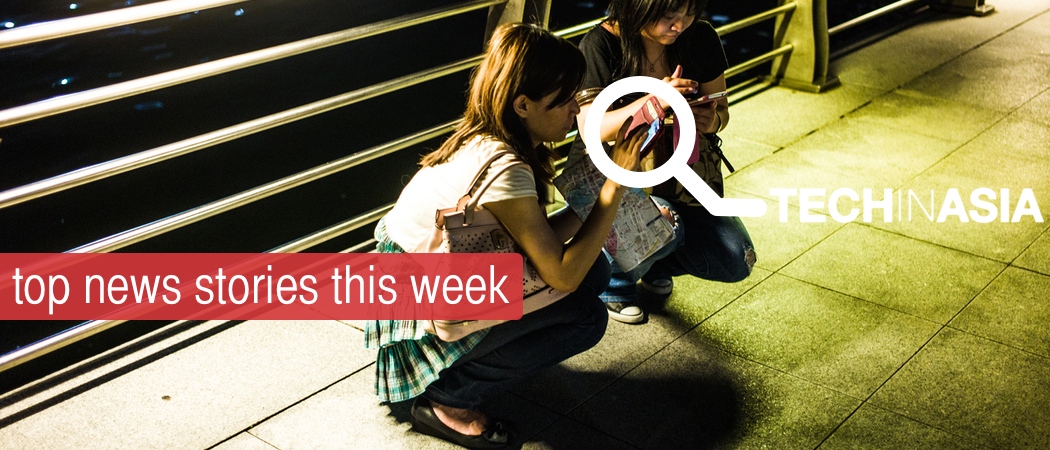 Tech in Asia wishes everyone a happy 2014 and good luck on your resolutions. Here's our top five picks from the first week of the new year.
Terence: Xiaomi has been on a roll lately, which means expectations are high for the smartphone maker coming into Singapore.
Saiyai: It's exciting how Xiaomi is expanding to more countries beyond China. I understand how it went to the Chinese speaking countries first – Taiwan, Hong Kong, then now Singapore. But Xiaomi coming to Southeast Asia gives me hope that it will come to Thailand soon so I can see all the hype about this Apple from China.
---
Happy New Year! Sina Weibo broke previous records from both western and Chinese New Year's in the first minute after midnight on January 1.
---
Josh: Ridesharing and app-enabled transportation is here to stay, and whatever regulatory challenges these startups are facing in the West are likely to be even more difficult in China. Taxi-hailing apps have remained in a legal grey-zone in China for the past year or two, and have been extremely conservative with regard to monetization partly for that reason. This massive investment, coupled with the Tencent's stamp of approval, could help expedite that process.
Phoebe: Transportation apps have totally made travelling easier for people all over the world. And as my colleague Josh said, it's here to stay. Most definitely. And looking at Didi Dache's userbase and daily bookings in China, it's indeed interesting if we see this integrated to WeChat.
---
Definitely the biggest news for the end of the year is the appearance of a new Silicon Valley seedfund for Vietnam and a new bright star in the home decor e-commerce space. Looks like it'll be an eventful 2014 for Vietnam.
---
I don't want to kick off 2014 with an online religious debacle such as this, but I think if more people pay enough attention about the proper ethics, we can ensure it does not happen again.
---
For other ways of reading us, try our tailored RSS feeds, or find us on Flipboard.