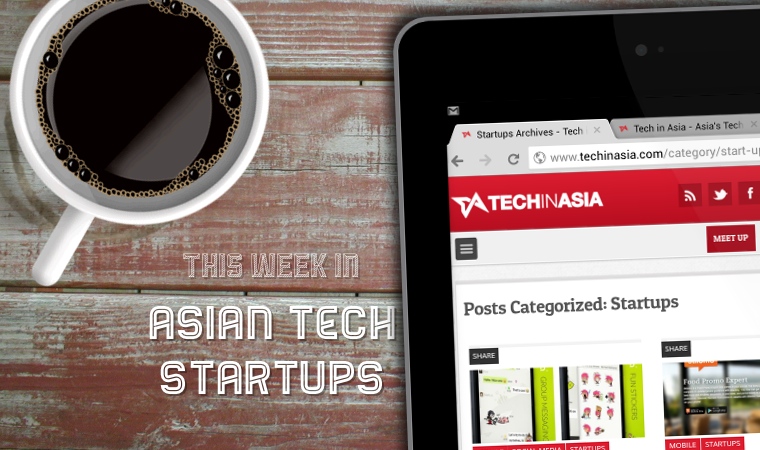 Here's our weekend round-up of featured startups on our site from across the region. Remember, for startup tips and story suggestions, feel free to email us. Alternatively, you can submit tips here and/or tell us about your startup here. Enjoy this week's list!
Launched in 2010, City Delivery started out by providing an online food delivery service from local restaurants. It has sinced ventured out into offering delivery of non-food items as well, partnering with pharmacies, flower shops, and supermarkets to widen its scope.
---
Since May 2012, TipsDokter tries to help people get answers on health-related questions and offers free online health consultations from actual doctors. The startup also claims to have the biggest database in the medical and health industries in Indonesia.
---
WiTurn is a multi-platform mobile app Chinese chess game. Created by Vietnamese developers, it's aiming to make Chinese chess more accessible to people.
---
Created by Bangalore-based startup QuickoLabs, Whatfix is a tool that lets anyone create and share how-to guides on any site. It could be useful for fellow startups or any business that needs to guide workers or customers through a series of steps on a website. Check out the demo video inside.
---
Classbook is a Vietnamese customized education tablet that first shipped this February. The startup deals directly with publishers to get textbooks, safely preserving their copyrights, onto digital and interactive versions, allowing parents to forego the need to buy certain physical textbooks.
---
Launched in April this year, VistMM is the only site that currently enables online booking and issues e-tickets in Myanmar. It seems positioned perfectly to take advantage of the new onslaught of tourists who want to see this nation while it's still opening up.
---
MyRealTrip is yet another travel startup focused on bringing unique tours to travelers. It serves just South Korea for now. It basically crowdsources for the best amateur and professional tour guides around.
---
Avalable is a social dating app for iOS and Android that helps Thai singles locate compatible matches within their own city, using GPS on their smartphones. It also uses personality equations, optionally taps into friends of friends on Facebook, and can use Facebook interests as an algorithm to match people.
---
Bolooka is like the Etsy of the Philippines – an e-commerce platform and a marketplace tailor-made for Filipino-crafted products.
---
Vietnamese-backed Emotiv Insight is a fancy new wearable device that allows you to manipulate computer interfaces with your thoughts. With still more than 30 days to go, Emotiv has already crowdfunded over $645,000 for its new project on Kickstarter. You've got to see it in action, so check out the demo video in the article.
Thrill is another dating Android mobile app from India, where women are free to join at any time, but guys have to apply to join, and the female user-base gets to vote them up – or down. Only men who make the grade get to join the free service. An iOS version is currently in the making.
Pocketbook is Australia's version of personal finance app Mint, and has recently launched their iPhone app. The app is currently featured by the Australian Apple App Store and is already ranked second in the finance apps category, beating more established players, including major banks.
---
Startups in events/incubators
---
Related startup stories
---
Events
This upcoming November 21 and 22, we will be bringing our signature Startup Asia Conference back to Jakarta, Indonesia! To be held at Plaza Bapindo, the bi-annual Startup Asia conference will feature promising startups from around the region, a revamped Startup Arena competition, a 24-hour long hackathon, and, of course, a huge line-up of interesting industry speakers. Check out the official conference site for more details.
(Updated: The post initially had the wrong number in the title. It's now corrected to 17).
---
Like RSS? There's always our Asia startups RSS feed!