The Infographic of the Day series visually expresses important stories from Asia and the world of technology.
Branding and PR agency We Are Social has created a vital and up-to-date overview of all that's happening in social, digital, and mobile in Asia. It was made to answer some frequently reoccurring questions from its clients, and to give everyone a good-looking primer on what's happening on the web in 24 nations across the region.
The full 56-page presentation is available on the We Are Social site, and is recommended viewing. The team will follow this up with specific studies on each country in the coming weeks. But I thought it'd be fun to take some choice cuts from its first release, and make it into an easily scrollable infographic for those in a hurry…
---
Mostly Rural, Mostly Mobile
---
Of Asia's 3.715 billion populace, 58 percent still live in rural areas, and this is creating a tendency towards mobile web usage – skewed especially by India and Indonesia – with an Asia-wide 24 percent rate of internet penetration compared to 74 percent on mobile subscriptions. And as we have seen in India and Indonesia – such as with SMS GupShup – a lack of smartphone uptake is no barrier to getting online whilst on the move.
Plus, the number who intend to make online purchases in the next six months (not pictured) indicates how the growing middle-classes hold the key to the web's greatest profit potential: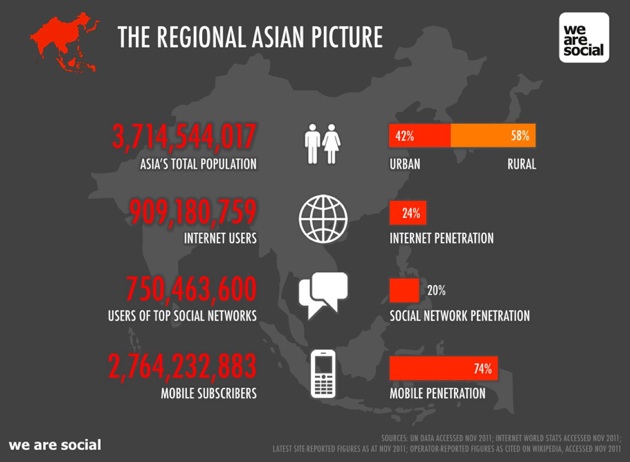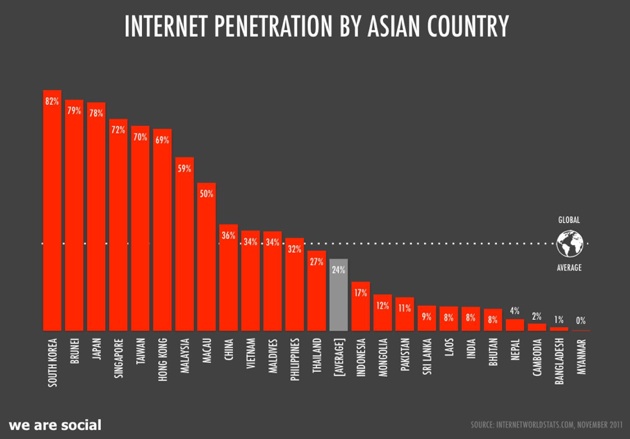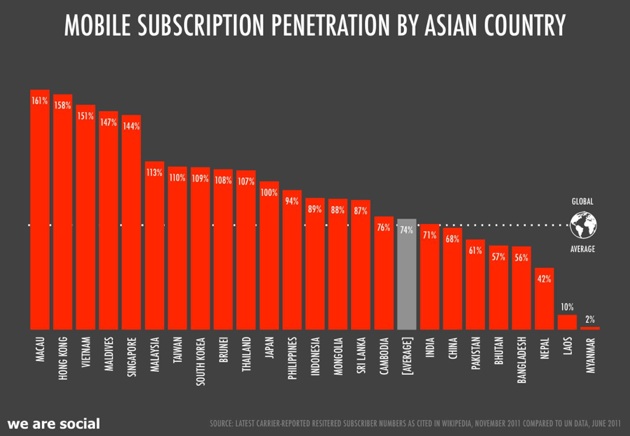 ---
Who's The Most Social?
---
With a purported three quarters of a billion social media users across Asia, how does that break down by countries and services? Although social networking penetration is highest in Brunei and Hong Kong, it's actually Indonesia and the Philippines who are in a tie for first place for the jolly title of "most social" country in Asia.
In terms of services, China's Tencent (HKG:0700) and Sina (NASDAQ:SINA) are the clear leaders. Tencent's QZone – a social profile page that's linked to its ubiquitous QQ instant-messenger – is three times bigger than Facebook across the region, even though its usage is mostly just in the Greater China area: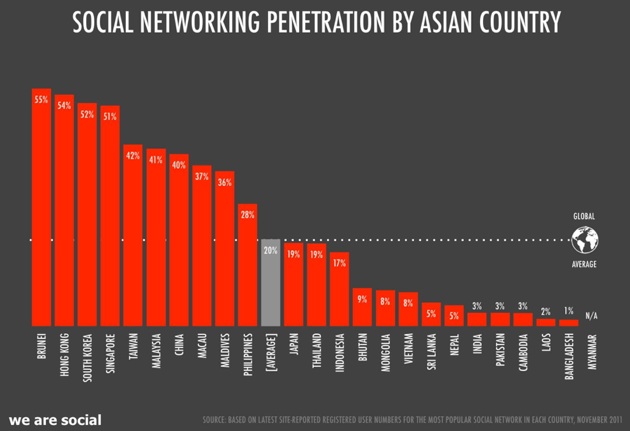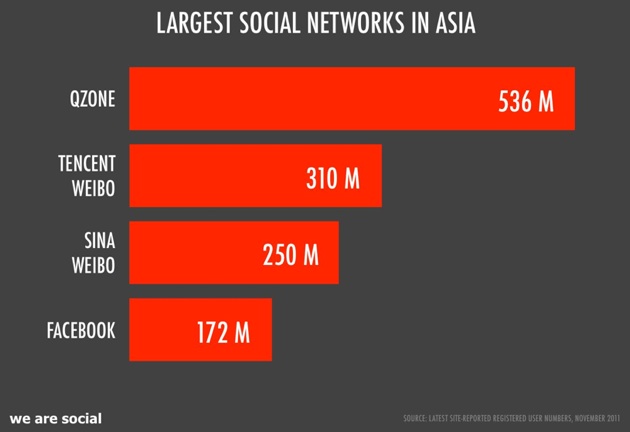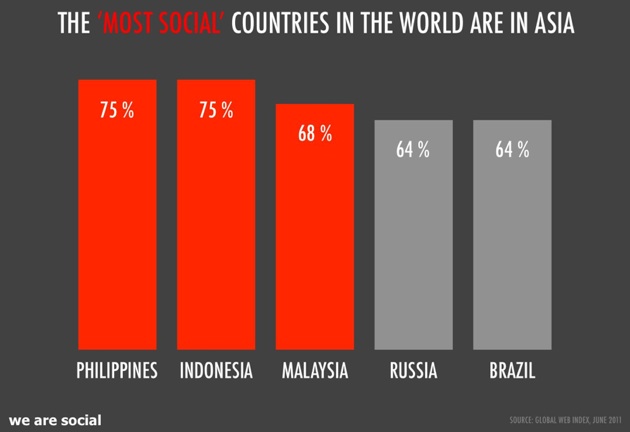 ---
China, India, Indonesia, Japan, and Singapore
---
Until the We Are Social team releases its detailed studies for each country, let's look at the five we cover most frequently on PO: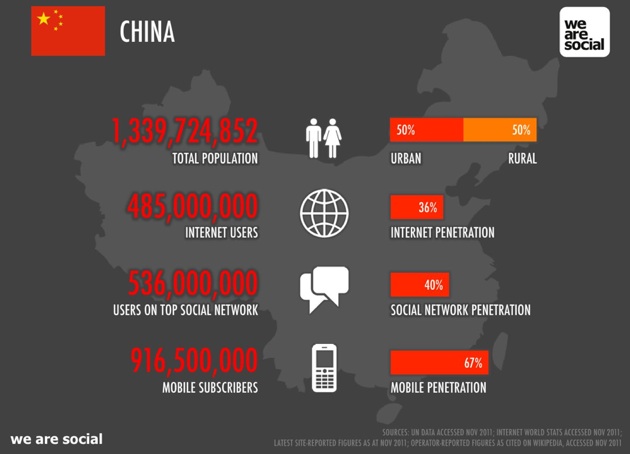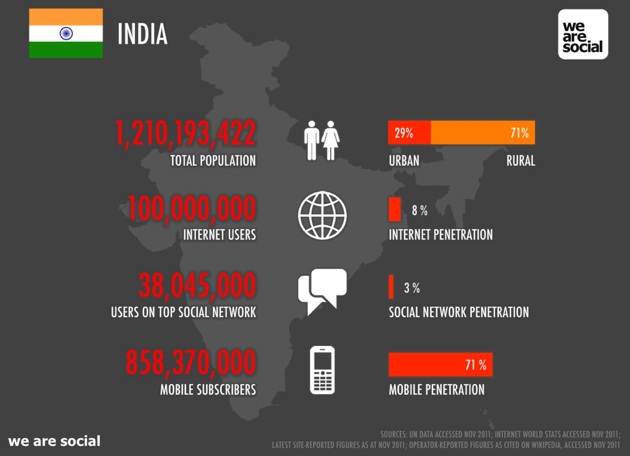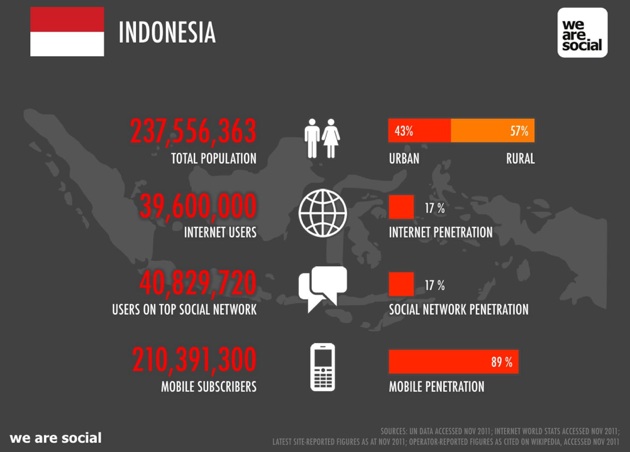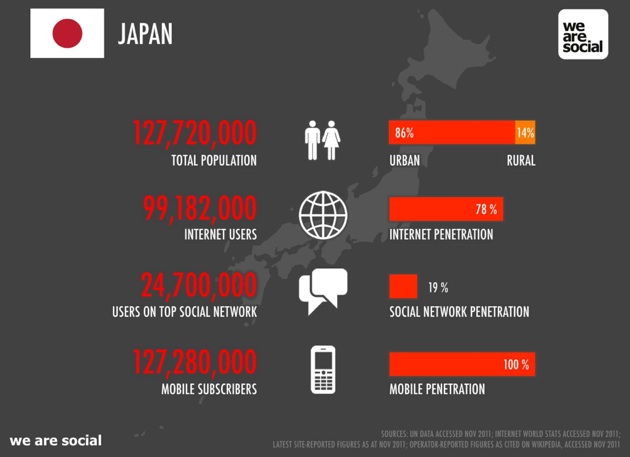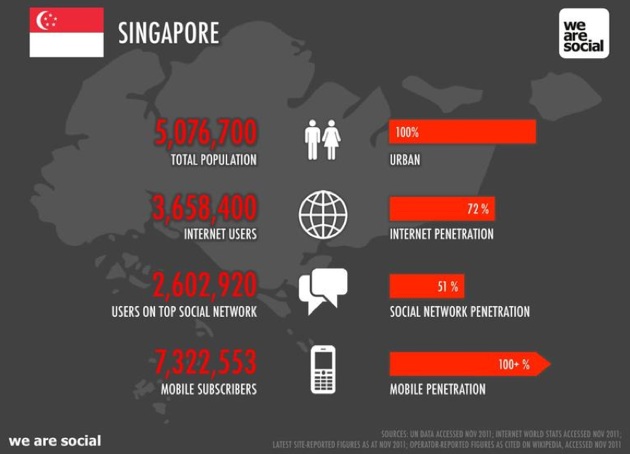 ---
Hit the source link below for the full presentation.
[Source: We Are Social's blog]